National Strip-Tillage Conference Virtual Attendee Bag
Thank you for joining us at the 2020 Virtual National Strip-Tillage Conference. Below are details on how you can access all of your attendee bonus materials.
2020 Virtual National Strip-Tillage Conference presentation replays
Enjoy 12-months extended access to watch replay videos of each General Session and Strip-Till Classroom session from the 2020 Virtual National Strip-Tillage Conference. View the 2020 conference sessions here.
2020 National Strip-Tillage Conference Podcast Series
The 2020 National Strip-Tillage Conference Podcast Series is supported by the 13 title sponsors of the 7th annual conference. Tune into exclusive interviews and learn more about some of the trending topics, equipment, nutrient management strategies and in-field analysis. View the 2020 Podcast Sessions here.
Access to a library of profit-boosting presentation videos from past National Strip-Tillage Conferences.
Experience the "best of the best" ideas from the through replays of the conference general session and panel session speaker presentations. The videos below offer you multi-camera coverage — including the slide presentations — from these inspiring, informational, and thought-provoking National Strip-Tillage Conference sessions. View the 2019 conference sessions here, and view the 2018 conference sessions here.
VIP access to replays of video content from the 2020 National No-Tillage Conference Virtual Review.
Re-live replay the best-of-the-best presentations form the 2020 National No-Tillage Conference that was held in St. Louis last January. Watch video replays of inspiring presentations from today's foremost no-till authorities. View the presentations here.
VIP access to replays of video content from the 2020 National Cover Crop Summit
Get access to 12 thought-provoking presentation videos from the 2020 National Cover Crop Summit that was held online last March. Gain practical ideas and advice on how to harness the full potential of a cover crop system to protect your soil and increase your farm's profits. View the presentations here.
Video replay of an exclusive 3-hour soil health workshop, "Courting the Two 'M's' that Make or Break Your Soil's Biological System,"
In this exclusive workshop, James Hoorman, former NRCS educator and owner of Hoorman Soil Health Services, introduces metarhizium fungi and defines its role as a soil health parasite to over 200 insect species and recycler of soil nitrogen. Hoorman also outlines the importance of mycorrhizal fungi functions, reports on what mycorrhizae species are present in the soil and which ones are needed to improve agricultural production, as well as discusses ag products that are harmful or helpful to establishment of these fungi in no-till systems. Watch the presentation here.
A digital package of 7 educational Strip-Till Management Special Reports
Click to download:
A free 1-year subscription to the Strip-Till Farmer and No-Till Farmer magazine
Included with your registration is a free 1-year subscription to No-Till Farmer magazine. Specially timed throughout the year, you get 8 information-packed issues of the No-Till Farmer newsletter and 4 issues of the Conservation Tillage Guide magazine, each giving you top-notch advice from veteran no-tillers, crop consultants and experts.

You'll also get a free 1-year subscription to the Strip-Till Farmer quarterly magazine, delivering a mix of features on strip-till farmers, strip-till management topics and trending practices in strip-till. You'll find our editors in the field, at key industry events and visiting successful strip-tillers to provide you with what's working — and what's not — to make you more efficient and put more dollars in your pocket.
A free copy of Farm Innovations for Today's Top Farm Operator
When it's released in January 2021, you'll receive a free copy of the annual Farm Innovations for Today's Top Farm Operator, a special report featuring in-depth information on the newest specialty products for the farmer. Quickly and easily get information about the products and technologies covered in this issue and previous editions.
THE 2020 EVENT IS CO-SPONSORED BY THESE LEADING STRIP-TILL SUPPLIERS:
Click on the logo or scroll further down the page to view additional information and resources from each of the 2020 National Strip-Tillage Conference title sponsors.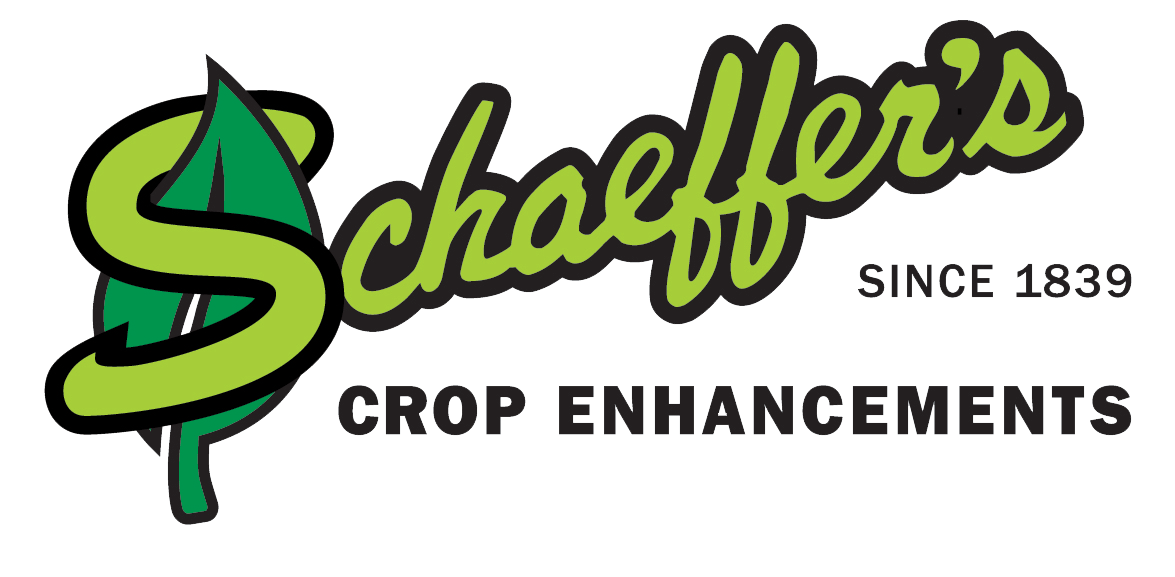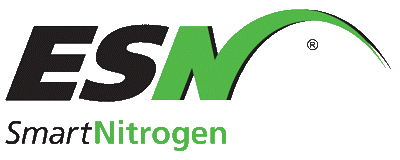 2020 National Strip-Tillage Conference Title Sponsors:
---

Video: AgroLiquid at the 2019 national strip-tillage conference
AgroLiquid's crop nutrient products deliver industry-leading versatility in application and compatibility. The focus of our product development and research is to provide nutrient management solutions that maximize efficiency within the plant, enhance the expression of desirable traits for optimal crop quality, stimulate and support healthy soil biology, and economically produce a marketable yield. AgroLiquid has always believed in utilizing sustainable products and practices to produce more food and fiber for a growing population with less applied fertilizer. Decades of research and millions of acres of field-testing have gone into developing AgroLiquid's full line of fertilizers. Visit agroliquid.com for more information.
---

Copperhead Ag
CopperheadAg.com
Video: Copperhead Ag at the 2019 national strip-tillage conference
Copperhead Ag Products, a growing company based in Hartford, S.D., strives to offer top quality products, great customer service and customer satisfaction. We are most widely known for our success in developing Furrow Cruiser spiked closing wheels, a closing wheel for every condition and brand of planter. We are continually looking to offer products to farmers that are cost effective and aid in producing the best crops possible. With dealers nationwide, and expanding inventory of products that increase the bottom line of our customers, our network in the agriculture industry continues to grow.
---

Environmental Tillage Systems
SoilWarrior.com
Video: ETS at the 2019 national strip-tillage conference
Environmental Tillage Systems is a premier manufacturer of zone tillage equipment in Faribault, Minn. Its flagship product is the SoilWarrior, a complete strip-till system that enhances soil productivity and farm profitability. ETS products set the standard for in-field performance, machine durability and ease of operation. Founded on a farm in southeast Minnesota, the company now serves clients across North America and internationally. For more information visit SoilWarrior.com
---

Kuhn Krause
KuhnNorthAmerica.com
Video: Kuhn Krause at the 2019 national strip-tillage conference
Kuhn Krause's focus, above all, is to continue to produce quality products to serve producers better; to strive to respond to their needs with new tools and new technology to meet their growing challenges. Agronomic practices are constantly changing, and at a faster pace now than ever. With this fact at the forefront, innovation and development are keys to continually providing our customers with the best equipment and service possible.
---
Video: Montag Mfg. at the 2019 national strip-tillage conference
Located in Emmetsburg, Iowa, Montag Mfg. is a family owned business focused on delivery systems for dry fertilizer begun when Roger Montag received a patent for dry fertilizer meter in 1988. That followed with the development of the steerable cart in 1999, which led to the incorporation of Montag Mfg., in 2005. Montag manufactures and sells complete fertilizer systems, dry fertilizer metering systems, liquid fertilizer systems and auto-steer carts.
---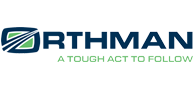 Video: Orthman at the 2019 national strip-tillage conference
Since the 1960s, Orthman Mfg., has brought innovation after innovation to farming. Seeing the trend toward larger and larger equipment, Orthman perfected and patented an internal folding toolbar in the 1970s, then used its expertise in toolbar design to invent the stack-fold toolbar in the 1990s that allowed planter boxes to remain upright during transport.
Orthman's pioneering work in row crop cultivators opened the way to the company's biggest triumph to date: the remarkable 1tRIPr strip-tillage system in 2001. A near instant success because it allowed producers to perform ideal seedbed preparation, precision nutrient placement and optimal root zone conditioning in a single pass, the Orthman 1tRIPr today is sold worldwide and is regarded as the world leader in precision strip-till agriculture machinery.
---
Video: Schlagel Mfg. at the 2019 national strip-tillage conference
It all began with Ron Schlagel's Till-N-Plant: A machine created by Ron that could make a perfect seedbed and apply fertilizer in one pass. Before long, friends were asking Ron to build them Till-N-Plants of their own — and from these humble roots, Schlagel Mfg., was born. Over the past 25 years, our product line has grown to meet the needs of farmers, ranchers and construction workers alike. Just like in the beginning, we still design and manufacture our equipment at our family-owned facility in Torrington, Wyo. We create products that are simple, stalwart and in it for the long haul — just like we are.
---

Vulcan Equipment
VulcanEquip.com
Video: Vulcan Equipment at the 2019 national strip-tillage conference
Vulcan Equipment is a Central-Illinois based manufacturing and sales group, focusing on agricultural implements. They are manufacturers of the new high-performance ZoneMaster Strip-Till Unit/Refresher, designed to create optimal spring strips or manage fall residue through the clearing of residue for faster warm-up and dry-down, as well quicker and more even germination using "vertical tillage" concepts. They also manufacture the Schlueter harrow for placement behind John Deere, Case IH, Tye and Yetter drills.
---

Video: Yetter at the 2019 national strip-tillage conference
Yetter Mfg. Co.'s mission to provide profitable solutions for production agriculture has driven our company since 1930. Through our dedication to quality, outstanding customer service, and on-time delivery, we have become an industry leader in designing planter attachments and equipment for residue management, precision fertilizer placement, strip tillage, and more. Our exceptional, high-quality farm equipment satisfies the diverse needs of our customers in the U.S. and worldwide.
---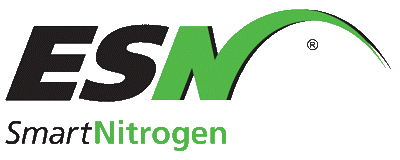 Feed your crops all season long. ESN Smart Nitrogen is the only controlled-release nitrogen designed for broad acre agriculture that delivers a significant return on investment through increased nitrogen efficiency. ESN technology uses a flexible polymer coating to encapsulate a urea granule comprised of 44% nitrogen. The unique coating protects and releases the nitrogen based on soil temperature. ESN gives crops the nitrogen it needs, when it's needed most.
---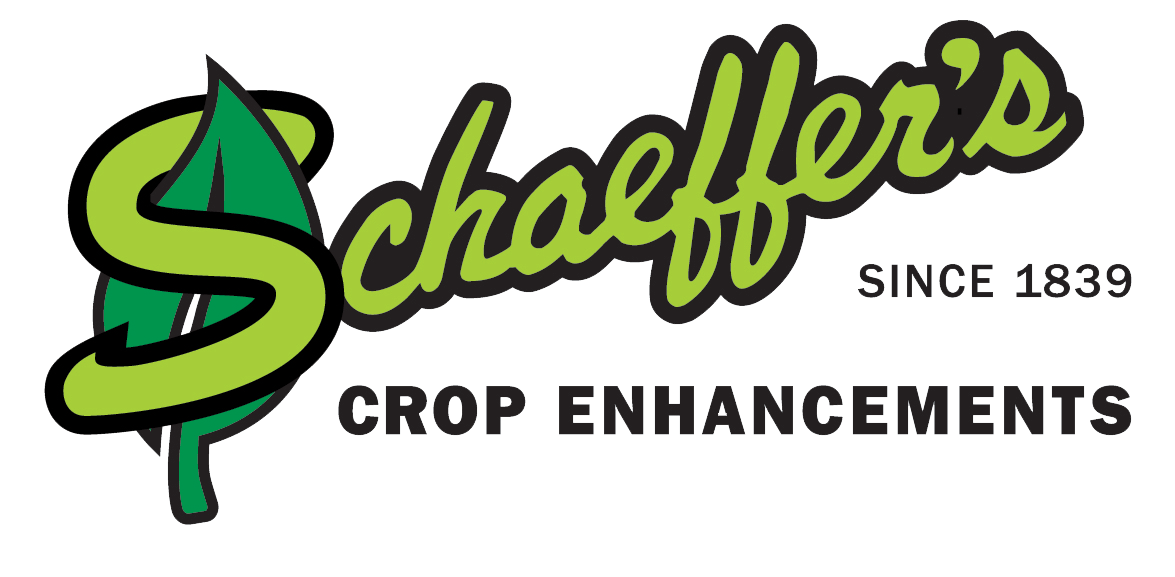 Schaeffer's Crop Enhancements
SchaefferCrops.com
Schaeffer's Crop Enhancements has been committed to providing superior products to farmers since 1839. In everything we do, our goal is simple: to give our customers exceptional products that provide superior results they can depend on each and every time. Our line of crop enhancement products have been designed to be used in many applications, including in-furrow, foliar and soil applied. Visit SchaefferCrops.com for more information.
---

Claas of America
ClaasOfAmerica.com
Claas is a global manufacturer of precision agricultural equipment and technologies. Founded more than a century ago in Harsewinkel, Germany, the family-owned business has grown to become the fourth largest producer of ag machinery in the world, with production facilities in 7 countries. Known for its long line of harvesting equipment, Claas is the number one producer of self-propelled forage harvesters and is a global leader in the production of combine harvesters, tractors, balers, hay tools and other implements. Visit ClaasOfAmerica.com for more information.
| | |
| --- | --- |
| | Learn more about CLAAS of America |
---

Agrisolutions
AgrisolutionsCorp.com/en
Agrisolutions is the key global manufacturer for farm equipment manufacturers and after-market suppliers. Agrisolutions is the market leader in wearable parts, components, accessories and solutions for tillage, seeding, planting and fertilizing. Since 2012 Agrisolutions is a world-class global manufacturing platform with production plants in Hamilton (Canada), Milan (US), Indaial (Brazil), Legazpi and Zumarraga (Spain), Nahisk (India) and a logistic and commercial platform in Hovedgård (Denmark). Agrisolutions also has sales offices in China, Russia and Ukraine. Visit AgrisolutionsCorp.com for more information.