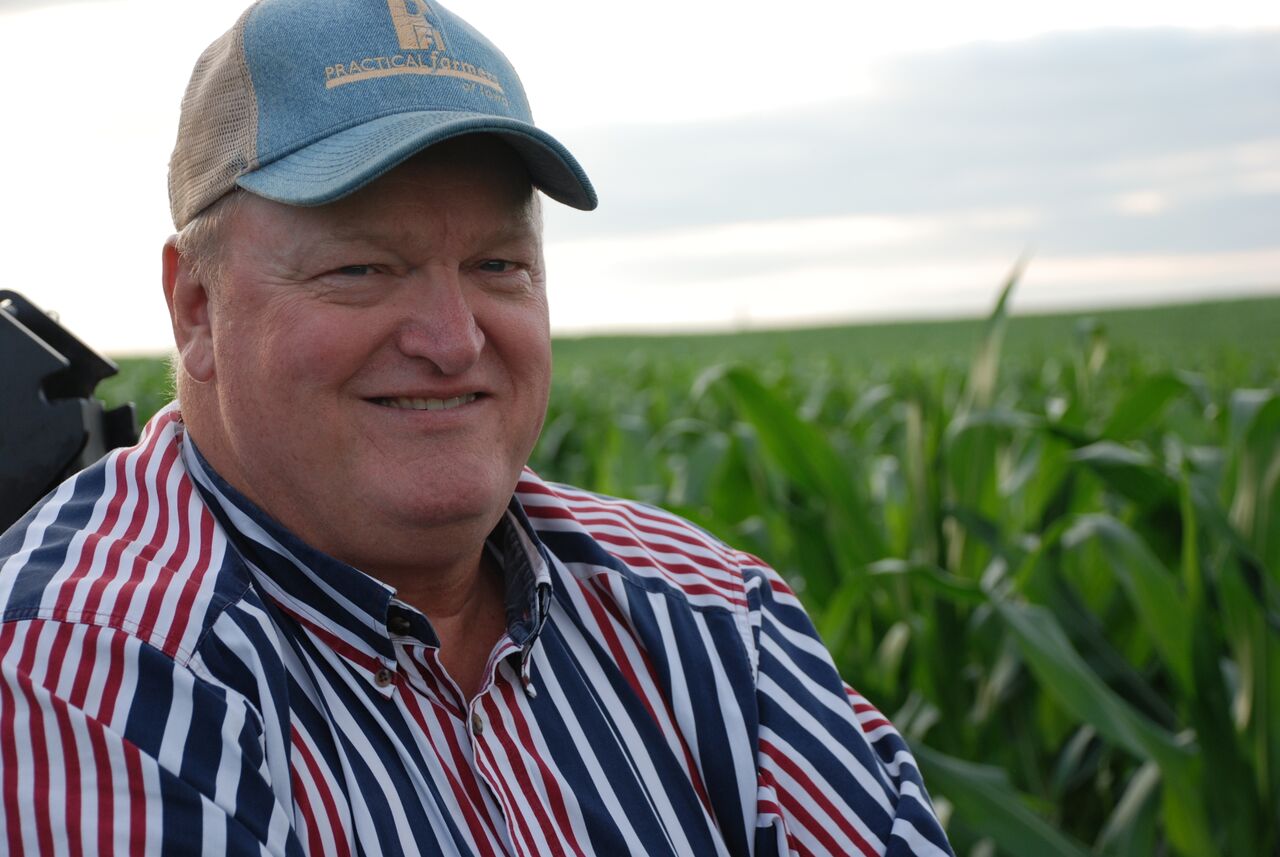 Jack Boyer
Jack Boyer is no stranger to experimentation. As a retired ag engineer, the Reinbeck, Iowa, farmer spent more than 3 decades proactively problem-solving equipment issues.
For the last 10 years, he's applied his trial and error methods to cover crops and today, utilizes cover crops on 100% of his corn, seed corn and soybean operation. But Boyer acknowledges a successful marriage of strip-till and cover crops takes work and a willingness to learn from mistakes, while also celebrating the successes.
During a general session at the 2018 National Strip-Tillage Conference, July 26-27 in Iowa City, Iowa, Boyer will detail his experience integrating cover cropping practices into his operation, to include examples of nutrient application savings (as much as $30 per acre of N), water infiltration benefits and 4 years of interseeding trials.
An Interview with Jack Boyer

In a video interview posted to the National Strip-Tillage Conference website, Boyer discusses his presentation with Strip-Till Farmer associate editor James DeGraff.
"In corn, we'll go in with a burndown application plus 30 units of N per acre with UAN before planting, but we'll no-till soybeans right into the cereal rye that is almost 4 feet high, then come back with a burn-down within 5 days," he says. "We find the soybeans are not limited by the rye, but it helps control the weeds."
The 5th annual National Strip-Tillage Conference will be held at the Marriott Coralville Hotel & Conference Center and feature 2 days of strip-till education through an array of thought-provoking general sessions, strategy-packed strip-till classrooms and highly collaborative strip-till roundtable discussions.
Registration is available now for just $269, and attendees who register their farm and family members receive additional savings. For more information and to register for the conference, visit striptillconference.com.
Title sponsors making the learning and networking opportunities possible for strip-tillers include AgroLiquid, Copperhead Ag, Dawn Equipment Co., Environmental Tillage Systems, Ingersoll Tillage Group, Kuhn Krause, Montag Mfg., Schlagel Manufacturing, Thurston Mfg. (Blu-Jet), Topcon Agriculture, Vulcan Equipment and Yetter Mfg.