We're excited to bring you this unique, one-of-a-kind learning experience assembling the best strip-tillers, agronomists and researchers together in one location to share cutting-edge ideas, techniques and strategies to raise your level of strip-till profitability, efficiency and efficacy.
DAILY AGENDA
FRIDAY, AUGUST 2
---
6:30 to 11:30 a.m.
Strip-Till Registration Time
---
7:00 to 7:50 a.m.
Early Bird Breakfast — with Support from Midwestern BioAg
(Included in your strip-till conference registration fee.)
Start your day off right with our buffet-style breakfast. Then experienced cropping systems researcher Jeff Mitchell will serve up food for thought on the trending growth, environmental gains and unique aspects of strip-till systems in the western U.S.
---
7:50 to 8:45 a.m.
General Session — "Changing the Production Landscape with Smarter Strip-Till Practices"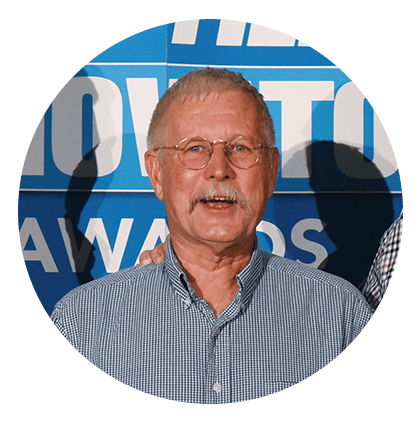 Jeff Mitchell
At the turn of the century, strip-tillage and no-tillage were used on less than 1% of California's annual crop land. Tillage practices in the state had in fact, changed very little for the prior 90 years.
Since that time however, a variety of motivations have now led to major reductions in overall tillage disturbance in several cropping sectors, as well as increased use of several variations on the strip-tillage theme in vegetables, but particularly in silage corn production, and more recently, on organic farms.
Working with the Conservation Agriculture Systems Innovation (CASI) Center, Jeff Mitchell, cropping extension specialist with the University of California-Davis, has been active in leading the evolution of new, reduced-disturbance systems with many farmer and private sector partners.
Mitchell provides research and results on up-to-date advances in the use of strip-till in California and shares concrete examples of how farmers in the Golden State are understanding and embracing effective strip-till systems.
---
9:00 to 10:00 a.m.
Choose from the Final Set of 4 In-Depth Strip-Till Classrooms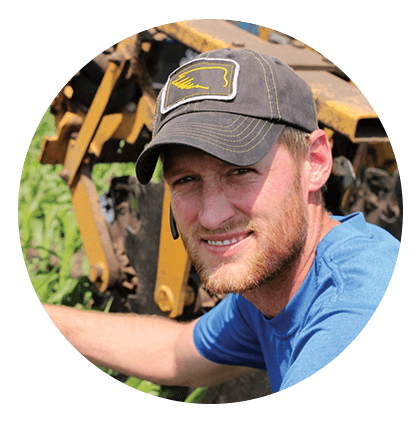 Matt Alford
CLASSROOM #9
"Calculating Cover Crop ROI: Bankable Benefits in Strip-Till"
Timing, seeding method and rate are key considerations to integrating cover crops into a strip-till system. But another avenue to success is a willingness to experiment. Strip-tilling since 2009 on his 1,300-acre operation in Blue Earth, Minn., Matt Alford began incorporating cover crops in 2013, testing different mixes and seeding options with the objective of measuring return on investment, both from an economical and biological standpoint.
Alford shares his bottom-line benefits of cover cropping to include reducing input costs, unlocking carryover nitrogen credits and the monetary benefit of using covers for natural weed control.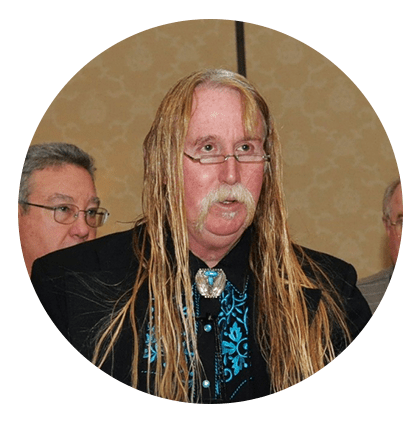 Frank Gibbs
CLASSROOM #10
"A Strength in Numbers Solution to Strip-Till Soil Health"
If you built it, they will come. Creating a comfortable environment for earthworms starts with strengthening your soils, says Frank Gibbs, former USDA soil scientist and founder of Wetland and Soil Consulting Services (WSCS) in Rawson, Ohio. As he notes, there are more than 3,000 different species of earthworms and understanding how they can work to improve soil health and structure is key to improving a strip-till system.
Bring your soil samples to this interactive classroom for evaluation as Gibbs digs deeper into the benefits and barriers to increasing earthworm activity.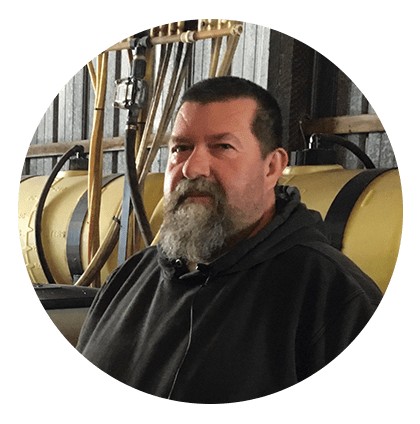 Steve Tesarik
CLASSROOM #11
"Applying an Agronomic Eye to Strip-Till Equipment Evolutions"
Succeeding with strip-till requires discipline along with a little bit of daring. Getting his first taste of the practice in 1988, Whitelaw, Wis., farmer Steve Tesarik has spent more than 30 years gradually putting the pieces of a profitable system together, mixing mechanical ambition with agronomic instinct. Farming 450 acres of corn for silage, soybeans and wheat, Tesarik, his son, Alex, and wife, Carrie, take pride in making modifications with purpose, leveraging comparative field trials and test plots to assess ROI.
Tesarik details how he's transformed his fleet of equipment — including 4 custom built planters — to complement his fertility goals, weed control program and yield objectives.
josh Koehn
CLASSROOM #12
"Success Through Adversity: Tips for High-Yielding Strip-Till Corn"
There's no secret formula for consistently harvesting 300+ bushel corn, especially in Southwest Kansas, where extreme levels of stress are the norm. It takes a combination of experience, innovation, opportunity and timeliness. Montezuma, Kan., strip-tiller Josh Koehn doesn't claim to have perfected the process for high-yielding corn, but meticulous plot work, attention to detail and willingness to learn from mistakes on his 10,000 acre operation have routinely kept him among the top yielding farmers in the country.
Koehn shares his approach to consistently achieving high-yielding corn, using strip-till to deal with adverse conditions in a growing season, choosing the right fertility program, developing a full-season farm management plan and setting attainable yield goals for your farm.
---
10:15 to 11:00 a.m.
General Session — "How Well is Your Strip-Tilled Soil Functioning"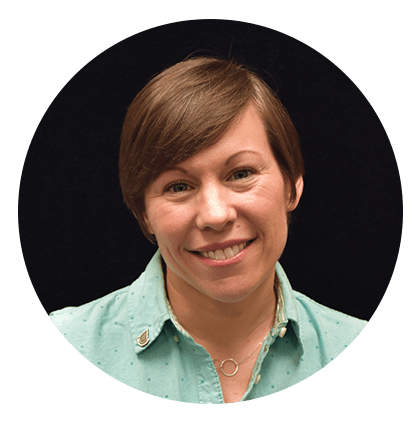 Stephanie McClain
When it comes to soil health, it can be easy to embrace an "if it ain't broke, don't fix it" mentality. Strip-tillers are accustomed to taking a systematic approach to consistently produce a high-quality crop.
But in some cases, looks can be deceiving and it's important to understand how soil function is a catalyst for successful cover cropping, residue management and water infiltration. Stephanie McClain, Indiana NRCS soil health specialist, notes that farmers need to dig into the dirty details of their soil health and be proactive managers of soil function.
McClain offers advice for knowing how to analyze and activate soil function, utilizing 8 assessment tools including corn residue breakdown, nutrient cycling and earthworm activity.
---
11:00 to 11:10 a.m.
2019 National Strip-Tillage Conference Title Sponsor Recognition
Join us in thanking our 12 Title Sponsors whose generous support of the 2019 National Strip-Tillage Conference makes it possible to bring you the most highly informative strip-till learning event available today.
---
11:10 to 11:55 a.m.
General Session — "Precision Cover Crop Seeding & Nitrogen Management: A Winning Combination"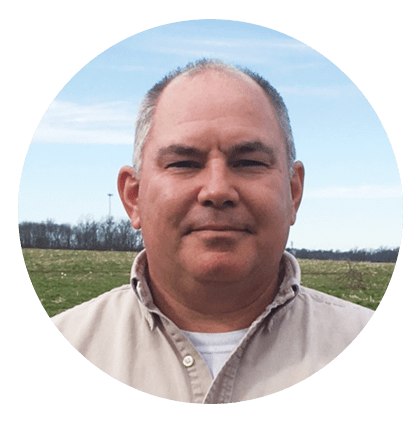 John Pike
Strip-tillers are no strangers to experimentation, especially when the objective is increased efficiency. Working for the last 4 years on a farmer-initiated project, originally funded by SARE in Illinois, researcher John Pike has tested and analyzed the effects of "precision seeding" different cover crop species in relationship to the row vs. a broadcast application or drilling in a uniform mix.
Pike, who served as an extension educator and research agronomist for the University of Illinois for 15 years, says the trials have been successful in creating a bio-strip-till environment. Also working in conjunction with the Illinois Fertilizer & Chemical Assn., he coordinates on-farm nitrogen trials across southern Illinois and sees promise for incorporating these cover crop strategies to enhance strip-till and no-till systems, to play an important role in achieving goals to reduce nutrient loss and increase farm profitability.
Pike shares examples and results from on-going research into precision cover-cropping seeding to include variety selection, timing and placement.
---
11:55 a.m. to Noon
Get Ready to Put All that Strip-Till Knowledge to Work
Say your farewells and collect contact information of successful strip-tillers you'd like to network with in the future before you head home.
---
1:00 to 4:00 p.m.

Special Post-Conference Workshop — Sponsored by Birkey's Farm Store
"Seeing is Believing: A Visual Validation of Soil Health with Frank Gibbs"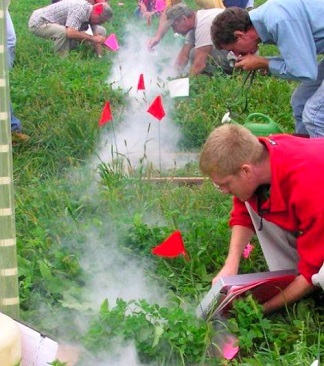 Join Frank Gibbs, former USDA soil scientist and founder of Wetland and Soil Consulting Services (WSCS), at a nearby farm for this unique and eye-opening post-conference demonstration of soil health. He will conduct his famous "smoking tile" experiment which provides a visual analysis of soil structure, quality and earthworm activity. Prepare for an interactive afternoon and come with questions for Gibbs, who will bring more than 40 years of experience as an agronomist and soil health expert into the field.
(This workshop costs just an additional $99 to attend. You must be an attendee of the NSTC to attend the workshop. Sign up for the workshop during online registration.)