DAILY AGENDA
THURSDAY, AUGUST 1
---
7:30 a.m. to 8:00 p.m.
Strip-Till Registration Time
---
8:50 to 9:00 a.m.
Official Start of the 2019 National Strip-Tillage Conference in the River Ballroom
---
9:00 to 9:45 a.m.
General Session — "Sustainability as a Commodity: Getting to the Root of Why We Strip-Till"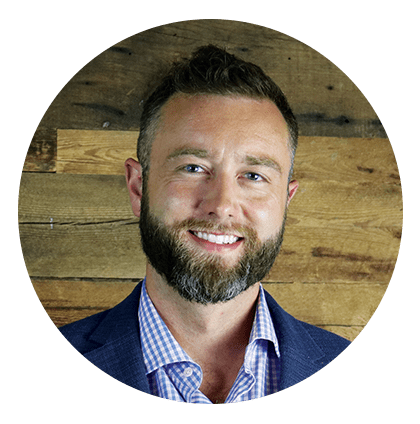 Ben Pederson
Farmers are used to overcoming adversity and the recent years have forced many to be increasingly resourceful and resilient with their farm management. Opportunity can take many forms, but the key is recognizing and acting on it when it arises. Since transitioning his Lake Mills, Iowa, corn and soybean operation to 100% strip-till in 2012, Ben Pederson has pursued a deeper understanding of the progressive benefits and public influences that are shaping the conservation tillage landscape.
Pederson challenges you to think critically about the scope of your strip-system, look for innovative pathways for increased profitability and have a positive impact on long-term food security.
---

The Premier Lecture Series is made possible with the support of Midwest Bio-Tech Inc.
9:50 to 10:50 a.m.
"It's Alive! Connecting the Conservation Dots to Keep Your Strip-Tilled Soils Thriving"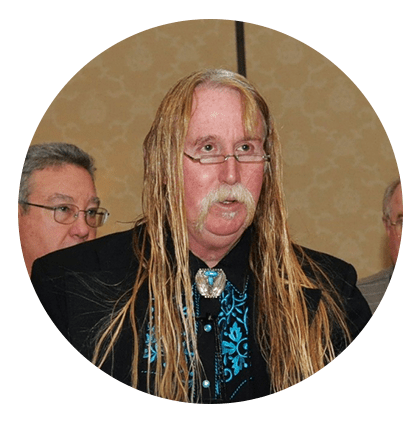 Frank Gibbs
Strip-tillers strive for healthy soil. But it takes more than a casual approach to keep the biological activity beneath the soil thriving and evolving. Fortunately, there are interconnected steps strip-tillers can take to ensure the long-term health of their soil — including cover cropping, controlled traffic and proper drainage.
These are among the tenets Frank Gibbs, former USDA soil scientist and founder of Wetland and Soil Consulting Services (WSCS) in Rawson, Ohio, has been advocating for during more than 40 years as an agronomist and soil health expert and conservation ambassador.
"Improving your soils takes a comprehensive approach," he says. "It's not one single thing which will do the job — it's combination of improvements functioning together."
During this Premier Lecture Series general session, Gibbs discusses how to create and maintain a collaborative biological environment within your strip-tilled soils to improve plant health.
---
11:00 a.m. to Noon
Choose from 4 Thought-Provoking Strip-Till Classrooms"
Seth Wenzel
CLASSROOM #1
"Starting Out in Strip-Till: An Economic, Efficient Approach"
Concern over a large initial investment in equipment and time can have farmers second guessing a switch to strip-till. However, there are affordable and innovative entry points which can ease the transition. Since 2012, Seth Wenzel has been strip-tilling corn on the family's 4,000-acre farm near Kent, in northwest Illinois, embracing economic approaches to machinery, technology and fertilizer application that have helped increase yields.
Wenzel shares his top takeaways for starting out in strip-till and experience-based examples for how he's been able to add bushels to the bin by budgeting for change.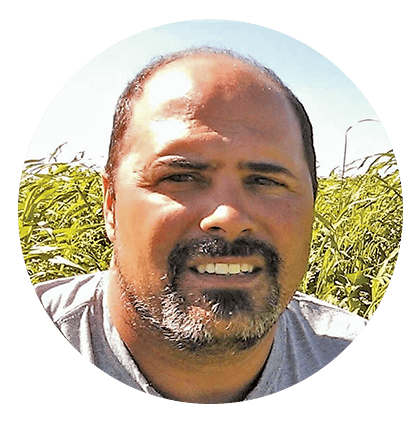 Tom Cotter
CLASSROOM #2
"Cracking the Cover Crop Code: Mixes, Methods & Mistakes"
Cover cropping is on the rise among strip-tillers and can be a source of inspiration to revive a stagnant farm management system. To rejuvenate his 1,100-acre operation near Austin, Minn., strip-tiller and no-tiller Tom Cotter has committed to continuous and sometimes unconventional cover cropping practices which over time have helped increase yields, generate more income from the same amount of land and improve the quality and health of his soils, livestock and crops in a geography that generates some challenges.
"I played with cover crops, made mistakes and it took me about 14 years to really learn how to do it successfully," Cotter says. "We've used sometimes up to 17 different species, but I always ensure there are at least three grasses, three brassicas and two or three legumes in a mix because every field has different goals."
Cotter chronicles his successes — and missteps — with incorporating a compatible cover cropping strategy into strip-till and no-till environments.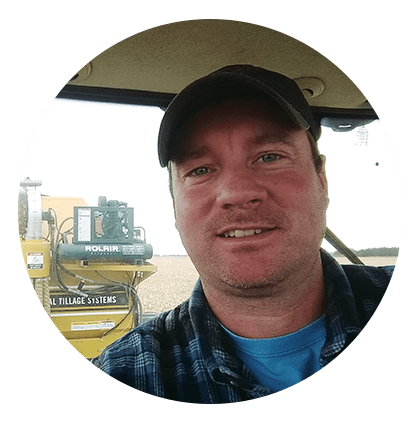 Brian Herbek
CLASSROOM #3
"Crunching the Numbers on Nutrient Efficiency in Strip-Till"
Stretching fertilizer dollars to maximize the effectiveness of nutrient applications is a key element of a comprehensive strip-till system. But even the best fertility programs can be disrupted by Mother Nature. Planning for the unexpected and managing variability are areas where Deweese, Neb., strip-tiller Brian Herbek has focused his nutrient management strategy since adopting the practice in 2009. Farming both dryland and irrigated farmland on his 1,900-acre corn and soybean operation, Herbek has embraced the challenge of finding more effective, efficient ways to apply fertilizer, conserve moisture and improve soil health.
Herbek details the structure and success of his nutrient management plan, including how he's reduced applied N to bushels per acre to below a 0.7 on his best fields along with ways he's made his strip-tilled crops more "drought tolerant" through moisture conservation practices.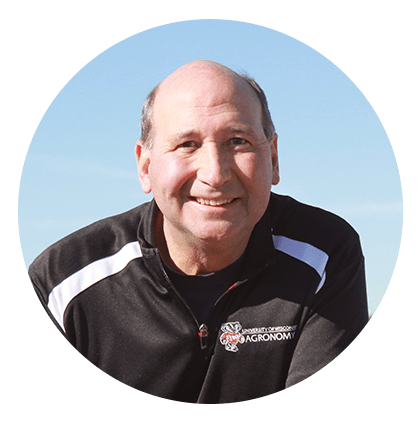 John Gaska
CLASSROOM #4
"Strip-Tilling Soybeans: Managing Variables to Maximize Yields"
While corn is considered the dominant crop being strip-tilled, soybeans are an emerging complement or even alternative for some strip-tillers. Having the proper management strategy to maximize yield potential is essential. New research by the University of Wisconsin Extension evaluated the impact strip-till and fertilizer placement have on soybean row spacing and yield response. Data collected through 2018 on small and large plots compared 15- and 30-inch fall and spring strip-tilled soybeans assessing the advantages and challenges.
Senior Outreach Specialist John Gaska presents brand new university extension research results on strip-tilled soybeans to include analysis of nutrient management practices, seedbed preparation and yield results.
---
Noon to 12:45 p.m.
Lunch Break — Courtesy of Youngblut Ag
(Included in your strip-till conference registration fee.)
Refuel, reflect and relax with a sandwich, chips and drink. And take some time to reconnect with peers from past years or make some new connections with fellow strip-tillers before the afternoon program begins.
---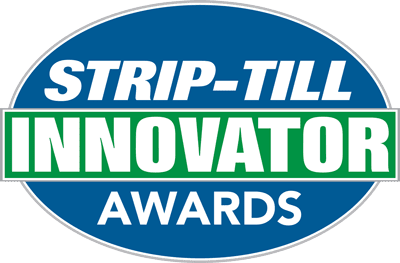 12:45 to 1:45 p.m.
"2019 Strip-Till Innovators Program with Support from Montag Mfg."
Join us in recognizing the first recipient of the Strip-Till Innovators Program honor for their dedication, commitment and advocacy for the practice. Hear directly from the individual who has made a significant contribution to the advancement of strip-till farming, elevating the practice and its benefits in reducing soil erosion, fertilizer use and increasing soil health and crop production.
---
2:00 to 3:00 p.m.
10 Super Strip-Till Roundtables
Select from 10 Strip-Till Roundtables where you can ask questions, discuss challenges and contribute practical, field-proven ideas on a specific topic. Send others from your farm to different sessions to capture even more learning from these unique idea swaps.
1. Seeding Smarter: Planter Tips, Tricks & Techniques
2. Let's Talk Spring Strip-Till: Benefits, Challenges & Results
3. Better Tactics & Tools for Residue Management
4. Taking Flight with UAVs: How Do I Measure ROI?
5. Hitting the Target with Your Banded Fertilizer
6. Finding & Fixing Sidewall Compaction Issues
7. Managing Manure Application: Do's & Don'ts
8. Strip Refreshing: The How, When & Why
9. What I Learned My First Year Strip-Tilling
10. Planting Green: What's the Secret to Success?
---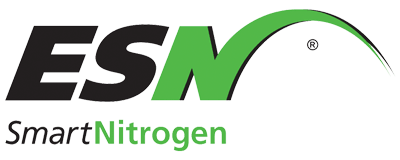 3:00 to 3:30 p.m.
Networking/Refreshment Break — Courtesy of Nutrien
Take a break while sharing more strip-till ideas with your colleagues. Then get ready to choose from 4 more thought-provoking Strip-Till Classrooms.
---
3:30 to 4:30 p.m.
Choose from 4 Strip-Till Classrooms Jam-Packed with Learning Opportunities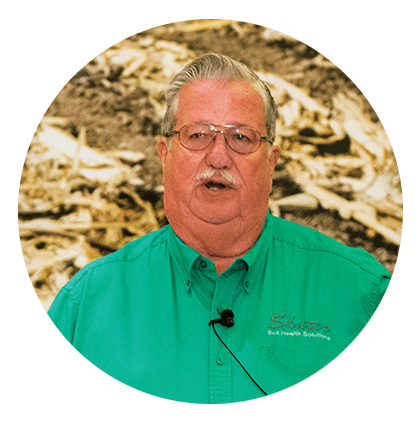 Mike Shuter
CLASSROOM #5
"Exploring the Opportunities & Obstacles of an Organic Strip-Till System"
When it comes to weed control, strip-tillers tend to opt for a chemical application to minimize invasive species popping up in their corn and soybean fields. But as they experiment with transitioning some of their 3,200-acre corn and soybean operation to organic practices, Frankton, Ind., farmer Mike Shuter and his sons, Brian and Patrick, are developing more environmental and economical options for weed control. In 2018, Shuter developed a new, non-invasive tool for weed control to complement to the farm's cover cropping practices and open the door for an easier organic transition.
Shuter details the design of his new weed control machine, along with the benefits and challenges of transitioning into an organic strip-till system.
Emerson Nafziger
CLASSROOM #6
"Testing Tillage Intensity: Learning from a Less is More Mindset"
Continuous corn can be a daunting system for strip-tillers to manage, from disease and pest control to rapid residue breakdown.
But there are opportunities and advantages to strip-tilled corn-on-corn, if done right. Recent comparative research by Emerson Nafziger, crop and soil fertility researcher and professor emeritus at the University of Illinois, dug into the benefits and challenges of continuous corn systems, taking into account nitrogen application, residue management and yield variance.
Nafziger shares university research on how different tillage systems — including strip-till — compared in continuous corn trials, along with management tips when considering a corn-on-corn cropping system.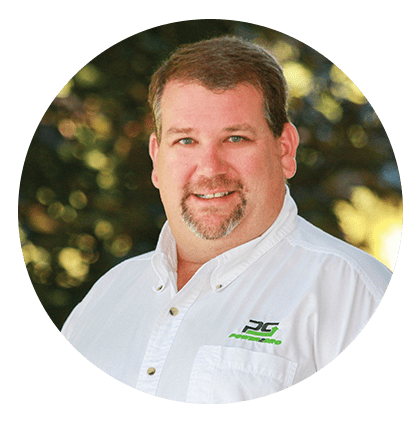 Monte Bottens
CLASSROOM #7
"Ready, Set, Strip-Till: Proving First-Year Payback"
Strip-till tends to be practiced in pockets, with neighboring farmers evolving their systems, sometimes sharing or comparing berm-building strategies, planter setups and fertilization practices. But broadening awareness and adoption has been a goal of Cambridge, Ill., farmer Monte Bottens, who since 2004 has advocated for increased use of strip-till in California, as an effective method for increasing corn silage yields, conserving moisture and improving soil health.
Bottens shares how he and his team at California Ag Solutions have helped farmers move from 8-11 tillage passes to an efficient strip-till system, capturing first-year ROI, along with proven tips and tools for achieving early returns on the practice.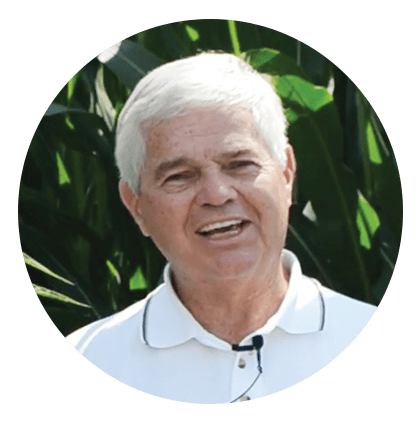 Bob Recker
CLASSROOM #8
"60-Inch Strip-Till: The Good, the Bad & the New"
Researcher Bob Recker acknowledges that wide-row corn isn't going to be a commercial success anytime soon. But there's plenty of potential in the unique cropping system as a pathway to increasing strip-tilled soil health. A former ag engineer and current owner of Cedar Valley Innovation in Waterloo, Iowa, Recker began experimenting with 60-inch corn in 2017, plotting a course for plants to better harvest sunlight and allow for more versatile seeding strategies with cover crops.
"While we've not yet seen a yield increase with 60-inch rows, I am exploring higher and lower populations for a combination that will make it a yield advantage for a traditional grower, which should greatly encourage him to adopt cover crops in his practice," he says.
Recker shares how turning off every other row on your planter and doubling per row populations can create an accommodating environment for corn and cover crops, along with a candid look at some of the practical challenges — including weed control — that a 60-inch system can produce.
---
4:45 to 5:45 p.m.
10 Even Better Strip-Till Roundtables
Once you determine which of the following 10 sessions to attend, send others from your farm to other roundtables so you can later swap dozens of great ideas that you can add to your 2019 strip-till operation.
11. Mixing it Up: What are the Best Cover Crop Combinations?
12. Let's Talk Fall Strip-Till: Benefits, Challenges & Results
13. Organic Practices & Strip-Till: Worth the Transition?
14. Smarter Water Management & Irrigation Practices
15. Stretching Your Fertilizer Dollar with Split Applications
16. Talking Toolbar Adjustments & Improvements
17. How to Make Informed Strip-Till Decisions Using Data
18. Applying Anhydrous: A Pro & Con Discussion
19. Calling All Earthworms: Soil Health Building Tips
20. Conquering Equipment Compatibility Challenges
---
6:15 to 7:45 p.m.
The National Strip-Tillage Conference Dinner — with Support from Case IH
(Included in your strip-till conference registration fee.)
Relax and enjoy a fabulous dinner at the Embassy Suites. We'll follow dinner with a thought-provoking general session presentation from Dr. Ray Asebedo, agronomic consultant and precision farming researcher.
"Sensing an Evolution in How Data Drives Strip-Till Solutions"
Ray Asebedo
Sensing technology and strip-till are a promising pairing. But what are the opportunities and obstacles to adoption and ultimately, a more targeted, field-tested approach to leveraging optical sensors for real-time results.
At its best, information generated by sensor technology offers, "a well-rounded perspective on how the soil and plant are interacting within any given season and any environmental interaction," says Dr. Ray Asebedo, former assistant professor of precision agriculture at Kansas State University. To fully unlock the potential of sensing technology in a strip-till system, farmers need to take wholistic approach to integrating these new technologies into their system.
From soil sensors to drones, Asebedo will dissect how each piece of the sensing puzzle can fit together for a more profitable picture during the keynote dinner presentation.
7:45 to 8:45 p.m.
Dessert and Networking Hour — Courtesy of Case IH
---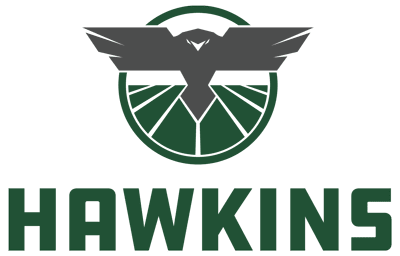 8:45 p.m. to Midnight
The Strip-Tillage Conference Hospitality Event — Courtesy of Hawkins
(Included in your strip-till conference registration fee.)
This evening hospitality event offers a way to relax after a full day of learning and continue strip-till discussions with fellow attendees before calling it a day.