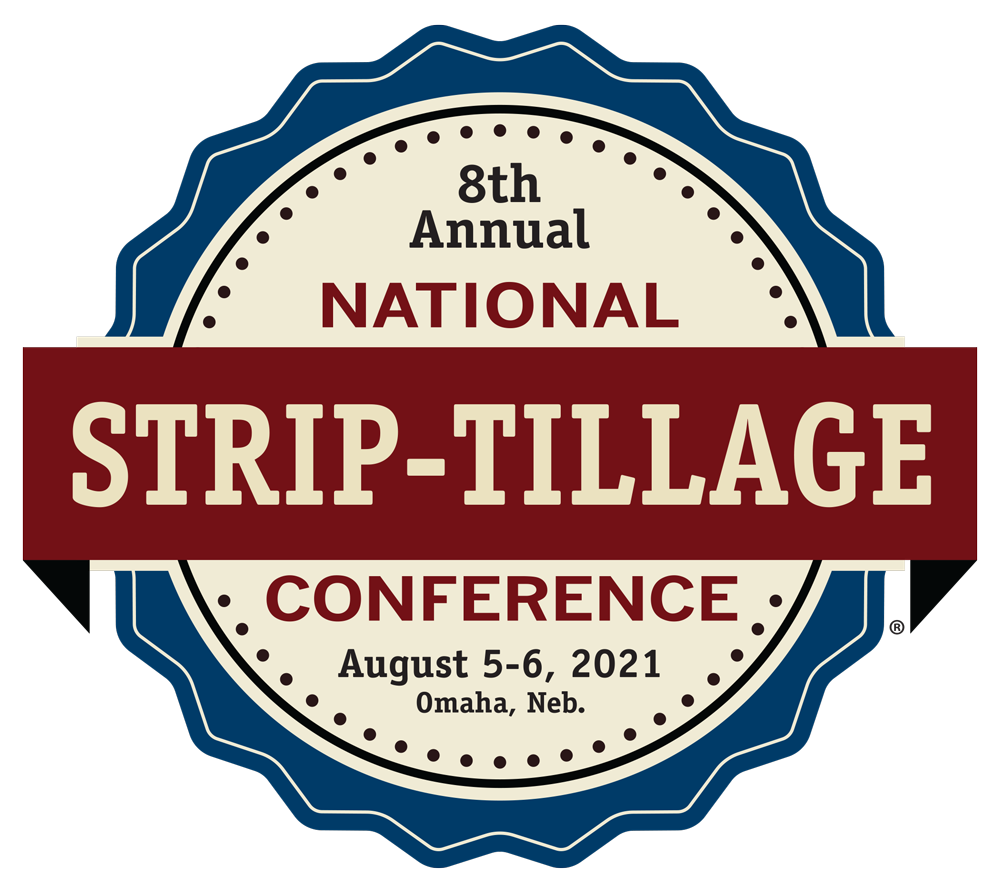 Experience the "best of the best" ideas from the 2021 National Strip-Tillage Conference through replays of the 2021 conference general session and panel session speaker presentations, made possible with the support of Laforge Systems.
To view any of the exclusive 2021 National Strip-Tillage Conference videos, you must be logged in with a free user account.
The 2021 National Strip-Tillage Conference Video Replay
is brought to you by Laforge Systems.

Laforge Systems, LLC is celebrating their 30th anniversary this year as the only North American company devoted 100% to supporting dealers and customers with hitch technology for tractors.

Competitors come and go, but Laforge is still here. Laforge is committed to helping today's farmer, and other operators of agricultural tractors, to maximize productivity and save money.
---

General Sessions

---

 

From Field to Yield: Accepting the Challenge of Changing to Strip-Till

David Hula, Charles City, Va.

 

Getting to the Root of Soil Health: Why a Deeper Dig is Essential

Odette Ménard, Quebec, Canada

 

Lessons Learned Farming a Strip-Till Laboratory

Megan Wallendal, Grand Marsh, Wis.

 

Managing Strip-Till Fertility with a No-Plant Left Behind Mentality

Tony Vyn, Purdue University

 

2019 Strip-Till Innovators Program with Support from Montag Mfg.

Ben Pederson, Lake Mills, Iowa 

Strip-Till Farmer's 2021 Strip-Till Innovators

 

Let Your Crops Do Your Deep Tillage

Joe Breker, Havana, N.D.

 

Managing to Measure: Supporting Strip-Till Success with Analytical Evidence

Jerry Hatfield, Ames, Iowa

Wayne Fredericks, Osage, Iowa

 
---

Classroom Sessions

---

 

Putting Nutrient Management in its Place with Strip-Till

Scott Hoober, North Bend, Neb.

 

Banking on Growing Season Potential After Your Berms are Built

Gary Gangwer, Lafayette, Ind.

 

Crunching the Numbers on Custom Strip-Till

Jesse Stoller, Kentland, Ind.

 

Winning the Relay Cropping Race to Strengthen Strip-Till Biology

Clint Robinson, Bethany Ill.

 

Getting Started in Strip-Till: Defining How, When and Why

Joey Hanson, Elk Point, S.D.

 

Combining Cattle & Cover Crops to Build Biomass

Barry and Eli Little, Castlewood, N.D.

 

Banding vs. Broadcast: Digging Into the Benefits, Barriers & Breakthroughs

Scott Foxhoven, Dept. of Crop Sciences, University of Illinois at Urbana-Champaign

---

 

STRIP-TILLER EXPERIENCE:
Kansas Strip-Tiller on Laforge's Implement Guidance System

Strip-tiller Brad Hobelmann discusses how the Laforge DynaTrac has helped him overcome sidehill draft and control the planter to within 1 in. of where strips and fertilizer is banded.