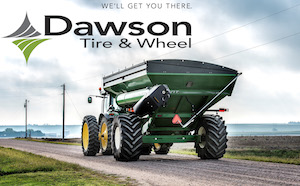 Why Dawson Tire & Wheel?
We have the large inventory you need. – Tires and wheels for everything from tractors, to combines, to air seeder carts with spacers and hubs to match.
We're your warehouse. – You don't have to carry a large inventory of tires and wheels; that's our job.
We make you look even smarter. – You'll have the right answers to the toughest tire and wheel questions.
We know Ag. – Because we live in the middle of it – With distribution centers in Nebraska, Indiana and Saskatchewan, we offer expedited delivery across North America.
We help you turn equipment faster. – Dawson will determine and provide the right tire to make your equipment palatable to 10 out of 10 buyers.
Click here for more information.
---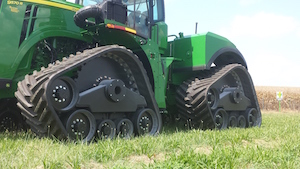 ATI Modular Track Systems simple installation gives you the flexibility of moving your tracks from your tractor to your combine and back, thus utilizing your investment. Our High Idler design provides an aggressive approach angle allows the module to climb over most obstacles. Other benefits include:
Rugged, durable performance. All sealed, no grease fittings
Large diameter drive wheel increases belt life and allows near operating speed as a wheeled vehicle
Narrower width than dual wheels
Large footprint that increases traction and reduces slippage
Available in both High Idler and Standard design
Click here for more information.
---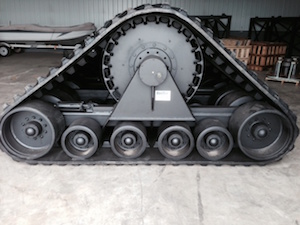 New model
20% more flotation for larger combines
Larger drive sprocket for more speed
No greasing — all oil bath