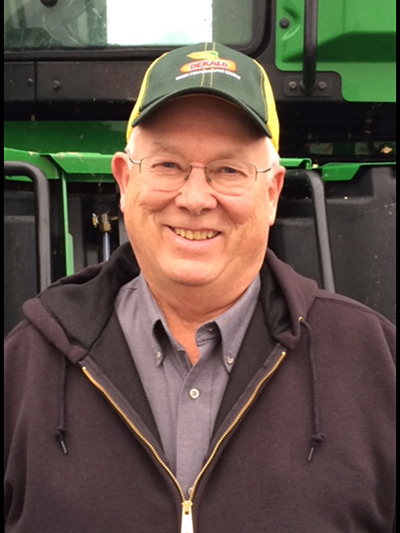 John Werries
Striking a productive balance between the benefits and potential challenges of strip-tilled corn-on-corn is an attainable goal for Chapin, Ill., farmer John Werries.
Strip-tilling 3,200 acre of continuous corn since 2010, he's consistently harvested yields 25 bushels above the county average and, with the addition of cover crops,  dramatically improved soil structure.
"I am very passionate about controlling erosion," Werries says. "Strip-tilled corn-on-corn and cover crops have reduced erosion to almost nothing on our acres. It's a wonderful combination."
During the breakfast general session on Thursday, Aug. 4, at the 2016 National Strip-Tillage Conference, Werries will discuss ongoing experimentation and results within his strip-tilled corn-on-corn system, to include expanded use of cover crops and modifications to his nutrient management program.  The breakfast is sponsored by Schlagel Mfg.
The host Marriott Hotel and Conference Center in Normal, Ill., will offer an ideal learning environment for attendees to absorb dozens upon dozens of actionable strip-till practices from fellow farmers, consultants, university specialists and other agricultural experts through general sessions, strip-till classrooms, roundtable discussions, hallway networking and a special members-only workshop.
Preliminary plans for the event include 7 general session speakers, 12 classrooms covering a range of strip-till topics, including cover cropping, precision farming practices and equipment modifications, and 20 roundtable discussions.
Stay tuned for more conference updates by visiting www.StripTillConference.com and we'll see you in central Illinois!