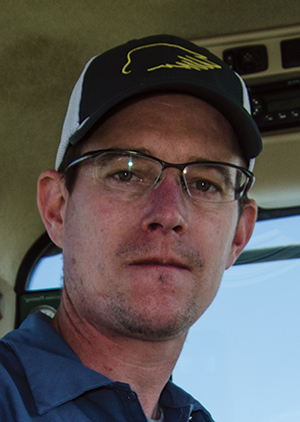 Ryan Groholske
Farming 1,800 acres in Tekonsha, Mich., strip-tiller Ryan Groholske is accustomed to navigating rocky — though fertile — ground with rewarding results.
Having increased strip-tilled corn yields by as much as 50 bushels per acre in some areas through intensive fertilizer experimentation, Groholske has had success applying similar strategies to increase soybean yields.
"With strip-till, I have a raised berm, so the plants are a little higher than the rest of the ground, especially on top of that corn stubble, so we're able to cut the plants a little bit lower," Groholske says. "In the past, if we had a low node, they might end up on the ground or we'd cut them open with the combine. We've got better soybean 'harvestability' with strip-till."
During a classroom session on Wednesday, Aug. 3, at the 2016 National Strip-Tillage Conference, Groholske will relate his strip-tilled soybean success to his overall farm management system to include banded nutrient applications and extensive fertilizer application analysis.
The host Marriott Hotel and Conference Center in Normal, Ill., will offer an ideal learning environment for attendees to absorb dozens upon dozens of actionable strip-till practices from fellow farmers, consultants, university specialists and other agricultural experts through general sessions, strip-till classrooms, roundtable discussions, hallway networking and a special members-only workshop.
Preliminary plans for the event include 7 general session speakers, 12 classrooms covering a range of strip-till topics, including cover cropping, precision farming practices and equipment modifications, and 20 roundtable discussions.
Stay tuned for more conference updates by visiting www.StripTillConference.com and we'll see you in central Illinois!