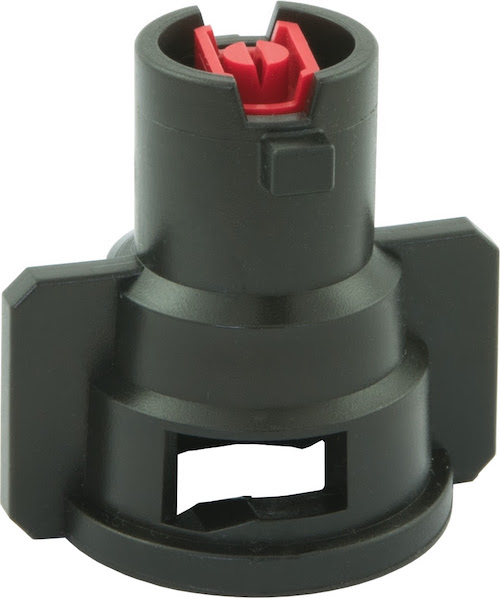 COVINGTON, La. – Greenleaf Technologies, an American supplier of spray nozzles for the agricultural and turf markets, today announced the introduction of its new TipGuard System. Designed to fit the company's AirMix low-pressure air injection nozzles, the TipGuard System protects vulnerable spray tips from damage caused by contact with the ground, fence posts and other obstructions.
"It's not uncommon for spray nozzles to be damaged from contact with fence posts, hard ground, irrigation systems or other obstacles," noted Will Smart, owner of Greenleaf Technologies. "The new TipGuard system protects the nozzle tips, saving applicators the time and money it takes to replace damaged nozzles. Our AirMix nozzles with the TipGuard system are comparable in price to competitors' nozzles without a tip protection system."
In addition to Greenleaf AirMix nozzles, the new TipGuard system is compatible with other nozzles of a similar size, including the TeeJet AIXR and Hypro Guardian Air models. The nozzles with TipGuards stack neatly for easier handling and storage.