John Pike
Strip-tillers are no strangers to experimentation, especially when the objective is increased efficiency. Working for the last 4-years on a farmer-initiated project, originally funded by SARE in Illinois, researcher John Pike has tested and analyzed the effects of "precision seeding" different cover crop species in relationship to the row vs. a broadcast application or drilling in a uniform mix.
Pike, who served as an extension educator and research agronomist for the University of Illinois for 15 years, says the trials have been successful in creating a bio-strip-till environment. Also working in conjunction with the Illinois Fertilizer & Chemical Assn., he coordinates on-farm nitrogen trials across southern Illinois and sees promise for incorporating these cover crop strategies to enhance strip-till and no-till systems, to play an important role in achieving goals to reduce nutrient loss and increase farm profitability.
"In order to make cover crops work and to get the nutrient management effect we need as far reducing nitrate losses and erosion, strip-till is just a natural progression to address these challenges and still maintain a planting environment in the row that allows us optimize opportunities for early planting, good stands and to maximize yields," Pike says.
During a general session at the 2019 National Strip-Tillage Conference, Aug. 1-2 in Peoria, Ill., Pike will share examples and results from on-going research into precision cover-cropping seeding to include variety selection, timing and placement.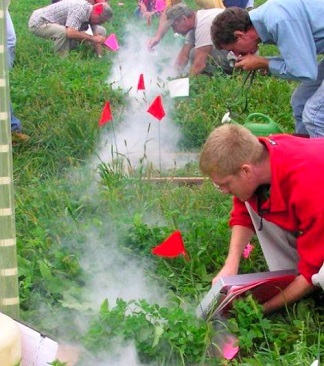 During a post-conference soil health workshop, "Seeing is Believing: A Visual Validation of Soil Health," conference attendees will join former USDA soil scientist and founder of Wetland and Soil Consulting Services, Frank Gibbs, in at a nearby farm for a unique and eye-opening demonstration of soil health. Gibbs will conduct his famous "smoking tile" experiment which provides a visual analysis of soil structure, quality and earthworm activity. This workshop costs an additional $99 to attend. Attendees may sign up online or by calling (866) 839-8455 or (262) 432-0388.
The 6th annual National Strip-Tillage Conference will be held at the Embassy Suites by Hilton East Peoria Riverfront Hotel & Conference Center and feature 2 days of strip-till education through an array of thought-provoking general sessions, strategy-packed strip-till classrooms and highly collaborative strip-till roundtable discussions.
For more information and to register for the conference, visit www.StripTillFarmer.com/NSTC.
Title sponsors making the learning and networking opportunities possible for strip-tillers include AgroLiquid, Copperhead Ag, Dawn Equipment Co., Environmental Tillage Systems, Ingersoll, Kuhn Krause, Montag Mfg., Orthman Mfg., Schlagel Mfg., Topcon Agriculture, Vulcan Equipment and Yetter Mfg. Co. All 12 companies will exhibit during the 2-day educational event.