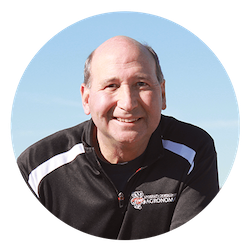 John Gaska
While corn is considered the dominant crop being strip-tilled, soybeans are an emerging complement or even alternative for some strip-tillers. 
 Results of the most recent Strip-Till Farmer Operational Benchmark study revealed that more than 43% of respondents strip-till soybeans, averaging more than 550 acres per farm — an all-time high.
With strip-tilled soybeans on trending upward, having the proper management strategy to maximize yield potential is essential. New research by the University of Wisconsin Extension evaluated the impact strip-till and fertilizer placement have on soybean row spacing and yield response.
 Data collected through 2018 on small and large plots compared 15- and 30-inch fall and spring strip-tilled soybeans assessing the advantages and challenges. Senior Outreach Specialist John Gaska notes that a number of factors contribute to the success of strip-tilled soybeans, including fertilizer application depth, row spacing and canopy closure.
During a classroom session at the 2019 National Strip-Tillage Conference, Aug. 1-2 in Peoria, Ill., Gaska will present brand new university extension research results on strip-tilled soybeans to include analysis of nutrient management practices, seedbed preparation and yield results..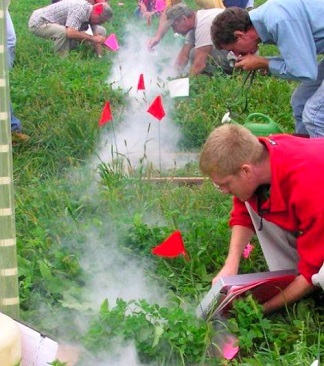 During a post-conference soil health workshop, "Seeing is Believing: A Visual Validation of Soil Health," conference attendees will join former USDA soil scientist and founder of Wetland and Soil Consulting Services, Frank Gibbs, in at a nearby farm for a unique and eye-opening demonstration of soil health. Gibbs will conduct his famous "smoking tile" experiment which provides a visual analysis of soil structure, quality and earthworm activity. This workshop costs an additional $99 to attend. Attendees may sign up online or by calling (866) 839-8455 or (262) 432-0388.
The 6th annual National Strip-Tillage Conference will be held at the Embassy Suites by Hilton East Peoria Riverfront Hotel & Conference Center and feature 2 days of strip-till education through an array of thought-provoking general sessions, strategy-packed strip-till classrooms and highly collaborative strip-till roundtable discussions.
For more information and to register for the conference, visit www.StripTillFarmer.com/NSTC.
Title sponsors making the learning and networking opportunities possible for strip-tillers include AgroLiquid, Copperhead Ag, Dawn Equipment Co., Environmental Tillage Systems, Ingersoll, Kuhn Krause, Montag Mfg., Orthman Mfg., Schlagel Mfg., Topcon Agriculture, Vulcan Equipment and Yetter Mfg. Co. All 12 companies will exhibit during the 2-day educational event.