Kicking the tires on a new tractor or scheduling seasonal maintenance for a combine or planter are common necessities that keep farmers coming through the doors of their local farm equipment dealership.
But when it comes to strip-till equipment, farmers are often looking for a more unique level of expertise and support. Dysart, Iowa, farmer and founder of Youngblut Ag, an independent farm equipment dealership, Pete Youngblut, has an intimate and expanding knowledge of how to help strip-tillers get their system established and set up for growth.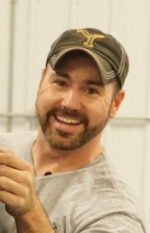 Striking the right balance between equipment and inputs — to maximize the benefits of strip-till — is a constant work in progress. With so many moving parts (literally and figuratively), having a local resource who is knowledgeable on setting up and maintaining a strip-till system can be a luxury for farmers.
Bring your questions during a classroom session at the 2020 National Strip-Tillage Conference, Aug. 6-7 in Omaha, Neb., where Youngblut will share his experience and insight working with a variety of farmers on assembling the most profitable, productive pieces of a strip-till system.
The 7th annual National Strip-Tillage Conference will be held at the Embassy Suites by Hilton Omaha LaVista Hotel & Conference Center and feature 2 days of strip-till education through an array of thought-provoking general sessions, strategy-packed strip-till classrooms and highly collaborative strip-till roundtable discussions.
A $35.00 Early Bird Registration discount is available through May 31, and attendees who register their farm and family members receive additional savings. For more information and to register for the conference, visit www.StripTillConference.com.
Title sponsors making the learning and networking opportunities possible for strip-tillers include AgroLiquid, Copperhead Ag, Dawn Equipment Co., Environmental Tillage Systems, Ingersoll, Kuhn Krause, Montag Mfg., Orthman Mfg., Schlagel Mfg., Topcon Agriculture, Vulcan Equipment and Yetter Mfg. Co. All 12 companies will exhibit during the 2-day educational event.
We'll see you in Omaha!