Putting farm data to work to make smarter management decisions can be a tricky proposition. However, tools are emerging to simplify and streamline the collection, analysis and application of valuable in-field information.
Developing the "smart farm" of the future is one of the research objectives of an ongoing 160-acre project coordinated by John Nowatzki, agricultural machines specialist at North Dakota State University. Working with students in the university's precision ag program, and Microsoft's FarmBeats platform, Nowatzki is helping connect the dots on how integration of weather stations, UAVs, multispectral cameras and other in-field sensors can provide practical payback.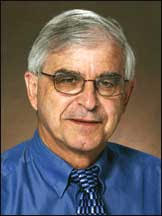 During a virtual classroom session at the 2020 National Strip-Tillage Conference, Aug. 6-8, Nowatzki will present results of the ongoing research to include findings and conclusions on the value and challenges associated with smart farming solutions.
The 7th annual National Strip-Tillage Conference will be held virtually and feature 3 days of strip-till education through an array of thought-provoking general sessions, strategy-packed strip-till classrooms and highly collaborative strip-till roundtable discussions. 
For more information and to register for the virtual conference for just $49, visit www.StripTillConference.com and also check out our new "Frequently Asked Questions" page designed specifically to ensure a productive, positive experience. 
Title sponsors making the learning and networking opportunities possible for strip-tillers include Agrisolutions, AgroLiquid, Claas, Copperhead Ag, Environmental Tillage Systems, Kuhn Krause, Montag Mfg., Nutrien, Orthman Mfg., Schaeffer's Crop Enhancements, Schlagel Mfg., Vulcan Equipment and Yetter Mfg. Co.  
All 13 companies will offer exclusive opportunities to visit their virtual booths, answer one-on-one questions and share new product information throughout the duration of the 3-day educational event.