Growers looking to cash in on carbon credits while improving their soil health at the same time can do so through Locus AG's CarbonNOW program.
Travis Kraft, director of row crops for Locus AG, hosted a digital demonstration to teach strip-tillers and no-tillers about the program that paid out more than $2M to U.S. farmers in 2022.
WATCH: Travis Kraft covers the latest carbon market trends and explains how the Locus AG CarbonNOW program works.
"There's no enrollment cost — you get in, you get paid," Kraft says. "Don't overthink it. Don't make it too complicated. Let's make it as simple as possible."
The entire CarbonNOW process is mapped out in the graphic below, from the enrollment stage to payment securement.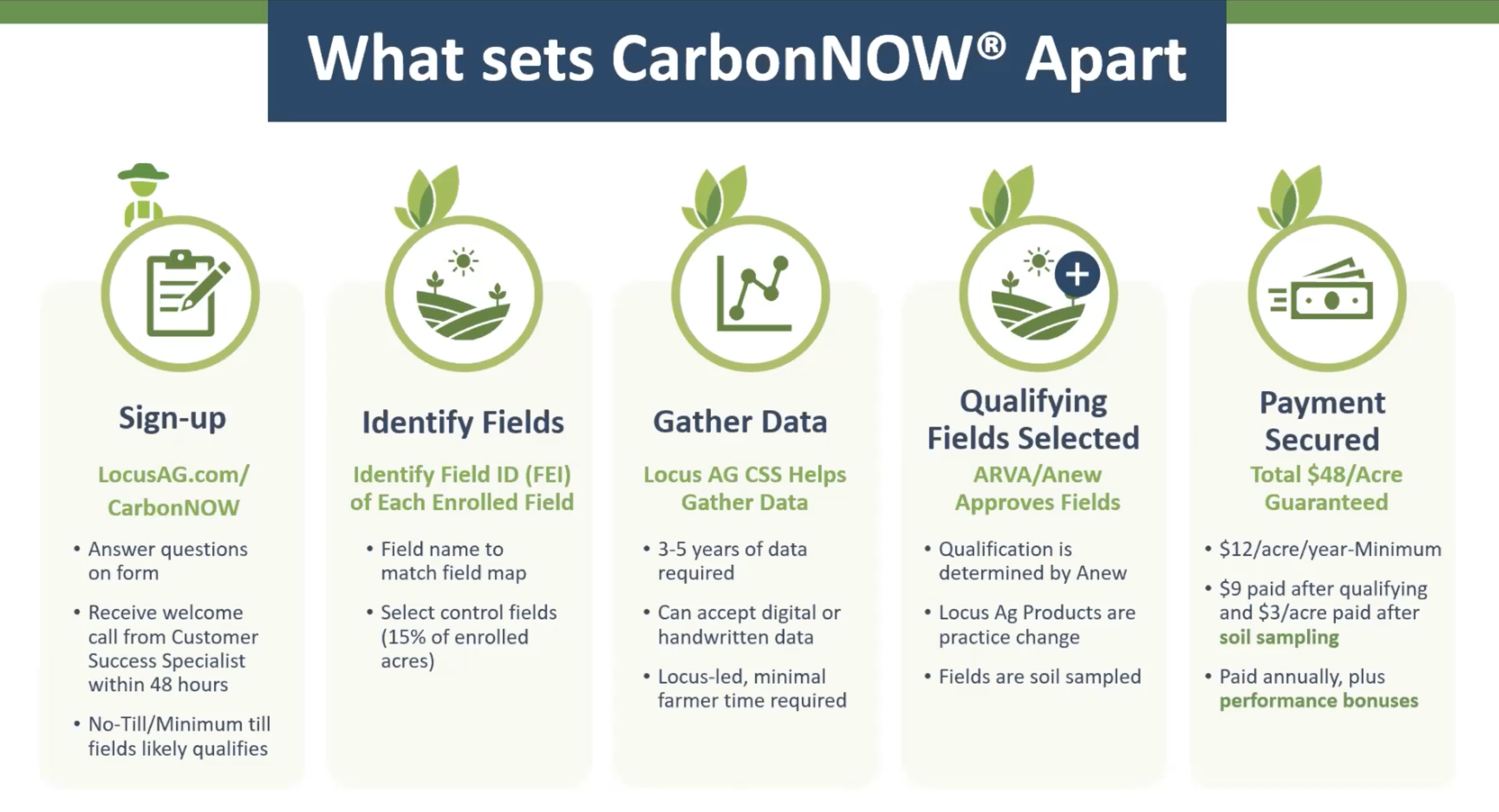 "Locus AG is the product, CarbonNOW is the program and Anew is our market," Kraft says. "It leads to a minimum payment of $12 per acre annually. Performance bonuses are paid out based on the amount of carbon sequestered in the acre. A minimum total of $48 per acre is guaranteed during the 4-year program."
Growers with a minimum of 500 acres are eligible if they're in the process of transitioning from a conventional system to a regenerative system, or if they've been practicing conservation tillage for a long time.
"There's a grower who enrolled last year who's had a no-till field since 1942," Kraft says. "I think we are the only program in the world that can say we've enrolled a grower who's had no-tilled ground since 1942."
After qualified fields are selected and approved, Locus AG delivers its products to the operation based on their needs and rotation. Fields are soil sampled every year during the 4-year program through a third-party partner at no cost to the farmer.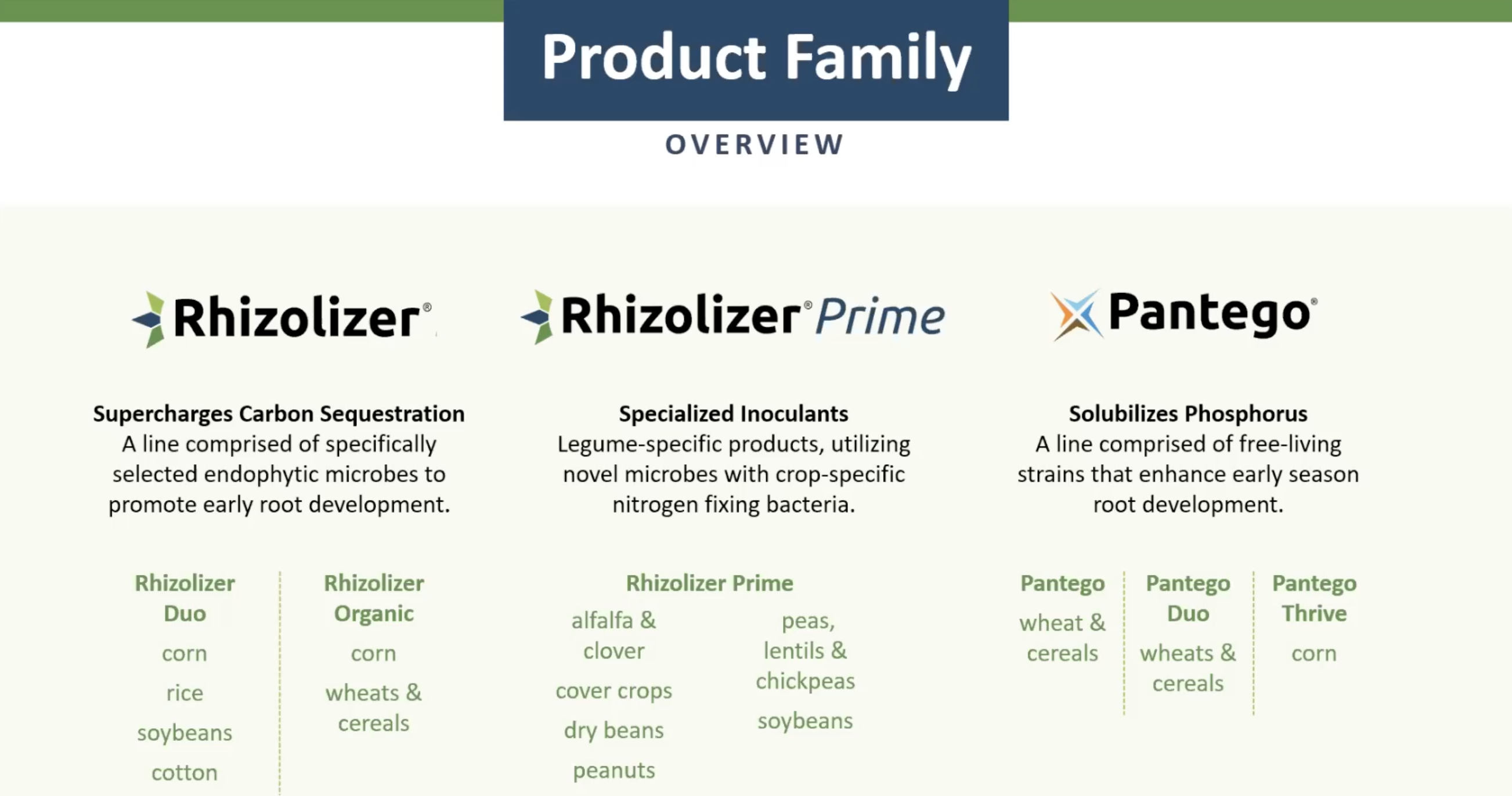 An overview of the Locus AG products broken down into 3 categories: Rhizolizer, Rhizolizer Prime and Pantego.
"I've been in this industry for so long and I've seen many things promised and never delivered in the past," Kraft says. "I want everybody to know that this is being delivered. It's simple, profitable and secure."
For more information on the Locus AG CarbonNOW program click here.