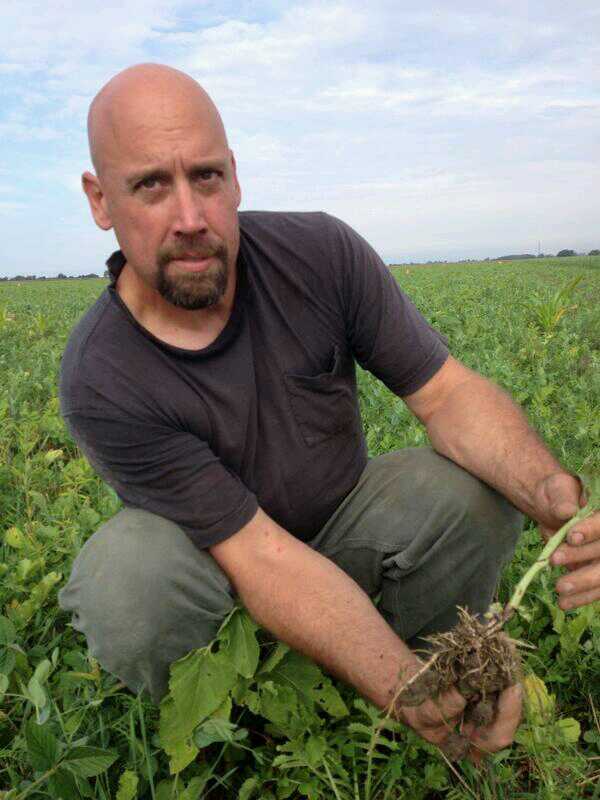 Woody Van Arkel
Creativity is often a core principle for combining cover crops and strip-till. Whether it's choosing the right variety, application method or optimal seeding window, a willingness to experiment is essential.
For more than 2 decades, Dresden, Ontario, strip-tiller Woody Van Arkel has been developing and promoting innovative cover cropping techniques, testing mixes and seeding methods on 2,300 acres of corn, soybeans and sugarbeets.
Working with as many as 15 different varieties, including broadleaf, grasses and legumes, Van Arkel is always looking to simplify, yet enhance the performance of cover crops as a soil-strengthening tool.
During a classroom session at the 2018 National Strip-Tillage Conference, July 26-27 in Iowa City, Iowa, Van Arkel will discuss his continued commitment to cover cropping combined with strip-till, along with some of the creative methods combinations he's used — including manure injection and cover crops — to retain soil nutrients and yield consistency.
The 5th annual National Strip-Tillage Conference will be held at the Marriott Coralville Hotel & Conference Center and feature 2 days of strip-till education through an array of thought-provoking general sessions, strategy-packed strip-till classrooms and highly collaborative strip-till roundtable discussions.
Registration is available for just $269, and attendees who register their farm and family members receive additional savings. For more information and to register for the conference, visit striptillconference.com.
Title sponsors making the learning and networking opportunities possible for strip-tillers include AgroLiquid, Copperhead Ag, Dawn Equipment Co., Environmental Tillage Systems, Ingersoll Tillage Group, Kuhn Krause, Montag Mfg., Schlagel Manufacturing, Thurston Mfg. (Blu-Jet), Topcon Agriculture, Vulcan Equipment and Yetter Mfg.