This FREE webinar is sponsored by Topcon Agriculture.
Strip-till is often equated to a puzzle, with farmers having to assemble aspects of equipment, fertilizer application, technology, seed selection and soil health together. When one piece is missing, others don't often fit.
But the challenge for strip-tillers is that the size, shape and availability of those pieces can change. Perhaps more than any other farming practice, strip-till requires a willingness to adapt, experiment and learn.
During this free, live webinar event, Jack Zemlicka, managing editor of Strip-Till Farmer, will share and evaluate the results of the 2018 benchmark study, based on the responses of more than 300 farmers from 27 states and Canada, to include 2017 cropping practices, fertilization strategies, cover cropping techniques, equipment setups and technology usage strip-tillers are putting to work on their operation.
Here's what you'll learn:
A demographic breakdown of strip-till corn and soybean acres, yields and seeding rates
A comparative analysis of the most popular equipment and precision setups being used in strip-till operations
How the top 10% of strip-tillers differentiate themselves in terms of yields, input efficiencies and experience
Date: June 27
Time: 10 am Central Time
Speaker: Jack Zemlicka
If you're not sure you'll be able to attend the live webinar, you can still register and we'll get you set up to receive an email letting you know how to view a replay of the webinar. You'll be able to access it at any time.
The presentation will be followed by a Q&A session.
---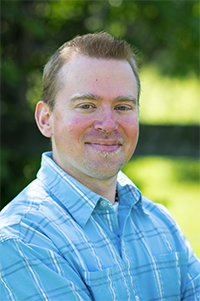 Jack Zemlicka
Managing Editor, Strip-Till Farmer
Jack Zemlicka is the Managing Editor for Strip-Till Farmer. Since he joined Lessiter Publications' Ag Division in 2012, he has covered precision farming practices, products and trends. He also serves as managing editor of Precision Farming Dealer, and technology editor of Farm Equipment and No-Till Farmer.