Strip-Till Farmer editors encounter a variety of articles, social media posts, podcasts and videos that offer a unique look at the grower's world from the lofty digital realm. Here is our favorite content from the past week from across the web:
---
Best of the Web This Week is brought to you by Copperhead Ag Products.
Made by farmers, for farmers.
---
Product Specialist Identifies Standout Features of New Deere Strip-Till Unit
John Deere's new strip-till machines are set to become available for purchase in February. Check out this product demonstration from Kibble Equipment's Sam Paulson, who shows off one of the new ST drawn models. Paulson points out some features that stand out, including the newest row unit design from SoilWarrior.
---
Pest-Munching Ducks Provide Natural Pest Control
Here's your headline of the week: Army of Pest-Munching Ducks Keep South African Vineyard Blooming. This article from Reuters explains how the mighty ducks, AKA, "the soldiers of the vineyards," are eliminating the need for pesticides and synthetic fertilizers in the winemaking town of Stellenbosch.
---
Agronomist Tips: Strip-Till Nitrogen Management
RealAgriculture agronomist Peter Johnson fields a plethora of questions from farmers in this episode of Wheat Pete's World. A strip-tiller asks: "Can I put my first pass of nitrogen on in my strip-till and if so, how do I do that and how much? 60 pounds? 100 pounds." Listen in for Wheat Pete's answer, and other topics covered like early weed growth and data management.
---
Spring Cover Crop Termination Dos and Don'ts
Spring will be here before we know it and FarmProgress is already thinking about the strategic challenges you might face when terminating cover crops. Irregular weather patterns present the biggest obstacle, according to Corteva Agriscience's Jason Gibson. "Cover crops under moisture stress are more difficult to control because the leaf cuticle is more difficult for herbicides to penetrate, resulting in less activity in the weed, as well as less translocation to the weed's root system."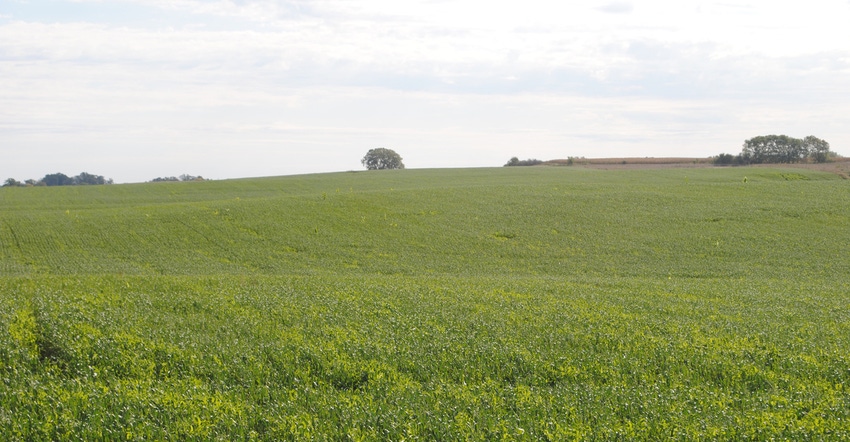 ---
Fertilizer Placement & Timing: Keys to Success
Check out this latest episode of the Ag PhD radio show with special guest Sean Arthur. The ETS SoilWarrior regional sales manager shares advice on fertilizer placement and timing in a strip-till system.
---
Is there something you want to share in "This Week"? Send us an email.
---
Best of the Web This Week is brought to you by Copperhead Ag Products.
Made by farmers, for farmers.