Our editors made the trip to Louisville, Ky., for the 2023 National Farm Machinery Show in mid-February to get the latest info on all the newest cutting-edge technology and strip-till farm equipment. Check out our top picks below, and be sure to Click here to see videos of all these products and more.
1. Orthman/Unverferth 1tRIPr II
This strip-till precision fertilizer machine has an all-casted parallel linkage wrap-around mount for extra durability and dual tubes for dual placement of fertilizer. The toolbar also has row units that can travel on their own independent of other row units much like a planter, so you can precision-place your fertilizer with every row based around its depth setting. 
2. Trimble WeedSeeker
This spot-spray system is designed to increase productivity on the farm while decreasing the amount of inputs used. The product features a sensor that can identify weeds in the field and spot spray them with a targeted application of herbicide. The WeedSeeker is branded as a weed management system that is designed to be economically beneficial by drastically reducing input costs. 
3. Norwood Sales Kwik Kover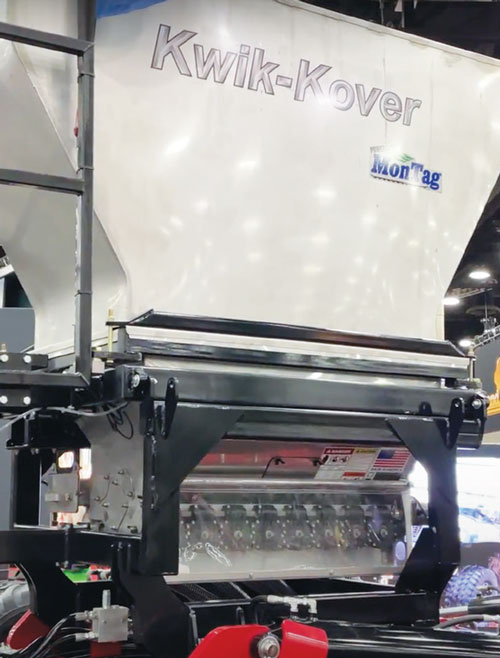 This versatile machine is a dry-commodity applicator which can be used to put down cover crops or dry fertilizer. It works best when mounted on a high-speed disc. Montag Manufacturing partnered with Norwood to make the metering system, which features a stainless-steel tank that holds 55 bushels and does not get easily damaged by highly corrosive fertilizers. 
4. Trimble Next Gen Display Systems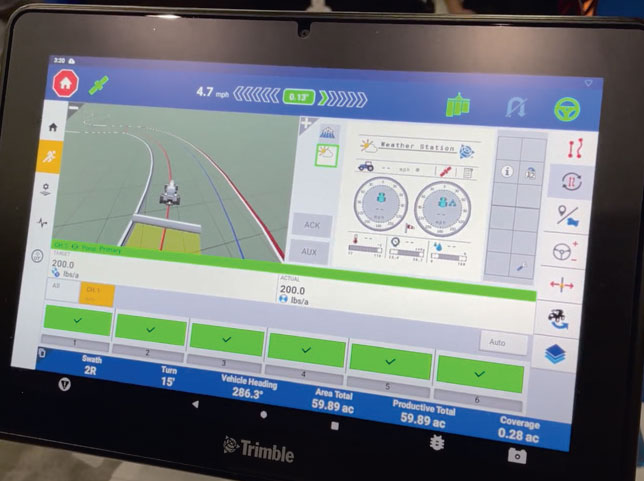 This new ISO capable display system connects different implements to make complex field tasks simpler. This technology is not brand specific and can be applied to any color/brand of machine. The display systems are meant to allow farmers to make strategic decisions more easily by using the various widgets on the display screen and the data collected by the system. 
5. Case IH AFS Furrow Command System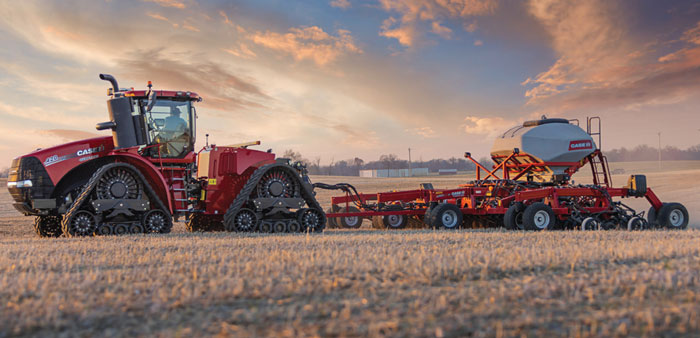 This new technology system makes it easier to set down pressure and provides superior seed placement. It deals with variabilities in the field, such as hard soil or uneven residue spreads. When the drill encounters field variability, the system recognizes it and reacts accordingly. It also helps reduce maintenance costs by setting the correct down pressure for the corresponding conditions instead of overapplying, which can cause extended wear on coulters, scrapers and gauge wheels.