We've all seen and heard about the widespread devastation caused by the recent hurricanes in the southern U.S. Images and stories covering the immediate impact was startling, but the aftermath is perhaps even more astonishing.
It can be easy to lose perspective on just how personal the natural disasters have been for those directly impacted. Talking with Colin Hlavinka, precision farming manager at Hlavinka Equipment in El Campo, Texas, about 40 miles inland off the Gulf of Mexico, loss in their area was significant, especially for their farm customers.
While Hlavinka acknowledges it could have been worse, he notes that farmers in the area were expecting their best cotton crop in years. Some operations in the area are dealing with more than 2 feet of rain, which flooded their fields and it's going to take time for them to evaluate their next steps.
"I've got farmers running rough numbers figuring $400-450 per acre in lost revenue," he says. "Multiply that over 2,000 acres and that's a pretty tough pill to swallow."
From an agronomic standpoint, Hlavinka notes that overflowing rivers washed away historically productive soils on some farms, while on others, storm surge brought in waves of salt water, potentially jeopardizing the fertility of those fields.
"We haven't started investigating that yet, but I'm trying to think longer-term with some customers when things calm down to include services like soil sampling and this may be an especially a good year to get a handle on fertility needs," he says.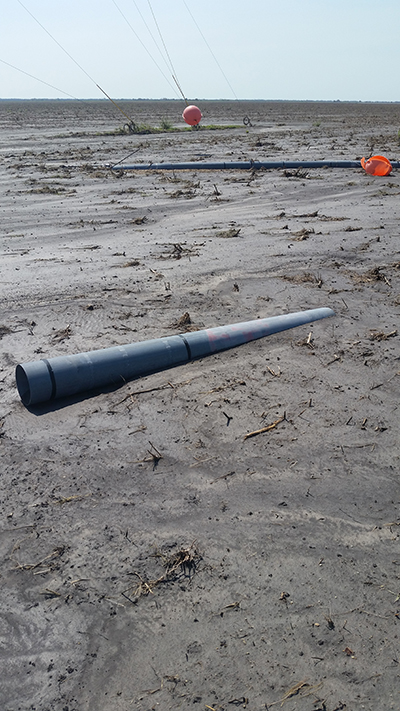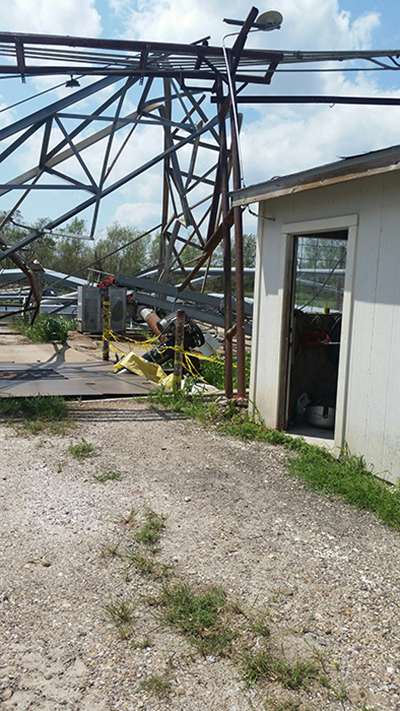 Hlavnika Equipment, an 8-store Case IH dealership was impacted by the widespread devastation caused by Hurricane Harvey, which included damage to RTK base stations and flooded fields.
Once farmers in the area finish harvesting remaining crops and sort out insurance coverage, Hlavinka hopes to begin working with them on a customized soil sampling and fertilizer application plans for fall.
Though a difficult conversation to have with farmers, Hlavinka hopes farmers will take a more critical look at soil health and fertility programs, as options to salvage remaining nutrients, rather than possibly having to start from scratch.
"In years past, some farmers may have been more likely to shoot from the hip with their plan, but the circumstances this year might call for more analysis," he says. "I know the financial side will be challenging and in some cases, I can understand if farmers may not want to know what those soil sampling results reveal."