Patience is a virtue and this is especially true for taking advantage of the optimal window to building an ideal seedbed in strip-till. While there are numerous ways to set up a strip-till rig and survive with an adequate berm, succeeding in the practice requires an ambition to understand and adapt row units to accommodate ever-changing soil conditions.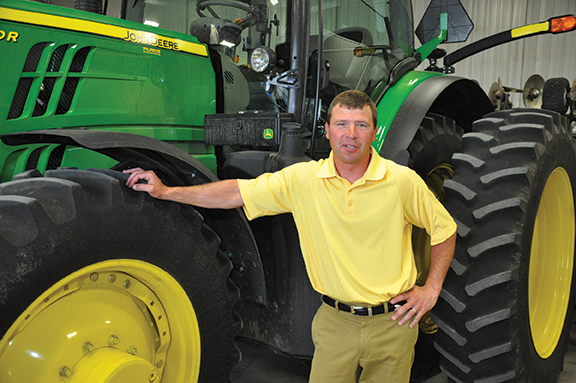 Kerry Knuth
This is the philosophy Mead, Neb., farmer Kerry Knuth takes on his family's 2,200-acre corn, soybeans and wheat operation. Strip-tilling since 2005, Knuth has experience with both fall and spring systems, negotiating the challenges and evaluating the benefits of both.
"Every year is different and we realize we can't set the machine the same every year and expect the same results," he says. "We need to adapt to improve."
During a general session at the 2017 National Strip-Tillage Conference, Knuth will share his experience setting up strip-till equipment to create an ideal seedbed, along with some of the lessons learned and mistakes to avoid.
Registration is open for the 2017 event, at $234 per person and $214 for additional farm or family members, at www.StripTillConference.com.
There are two hotel options — both connected directly to the conference center — providing special rates for conference attendees:
The host Embassy Suites Omaha-La Vista Hotel & Conference Center is holding a block of rooms for the conference at a special rate of $129 per night. You can make reservations by calling (402) 331-7400. When booking, mention code "NS8" to get the special rate.
Reservations can also be made at the Courtyard Omaha La Vista at a special rate of $109. You can make reservations by calling (402) 339-4900 and when booking, mention code, "NSTC" to get the special rate.
Preliminary plans for the event include 7 general session speakers, 12 classrooms covering a range of strip-till topics — including cover cropping, precision farming practices, fertilizer placement and equipment modifications — along with 26 roundtable discussions.
Stay tuned for more conference updates by visiting www.StripTillConference.com and we'll see you in Omaha!