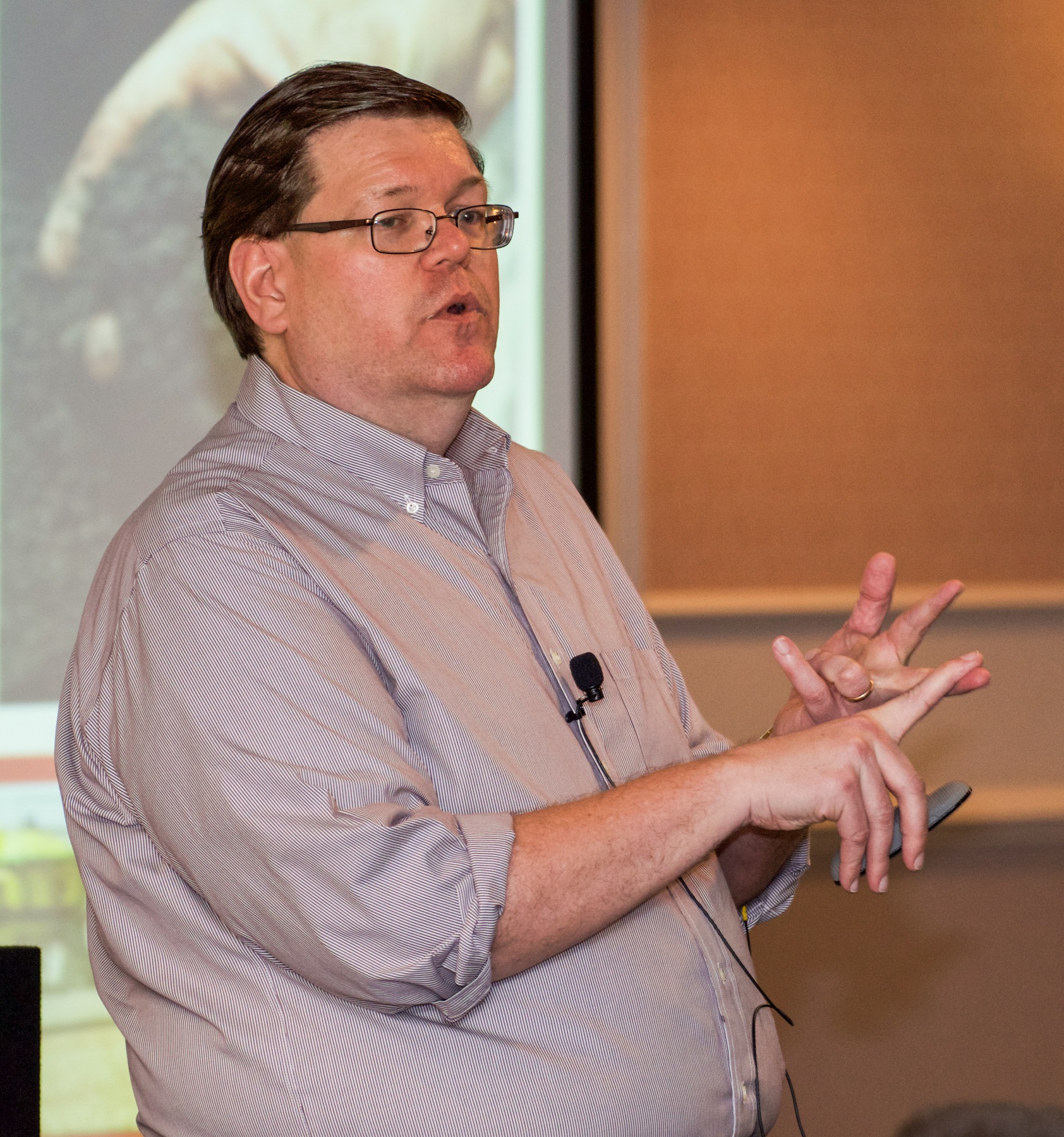 Doug Miller
There are many dimensions to soil health, and strip-tillers have lots of tools for measuring these properties. Some soil characteristics can be improved with careful management while others are difficult to change.
Doug Miller, agronomist and vice president of Erie, Ill.-based Midwest Bio-Tech explains that 1% of organic matter contains about 1,000 pounds of nitrogen (N) per acre. However, only 2% of that N is converted by soil microbes to a plant-available form, which means only 20 pounds of N is available to the crop.
"So for a strip-tiller with 3% organic matter, they can count on about 60 pounds of plant-available N," Miller says. "People that have higher organic-matter soils can have almost enough N available to produce the next crop," he says.
During a classroom session at the 2018 National Strip-Tillage Conference, July 26-27 in Iowa City, Iowa, Miller will present practical ways to manage soils for improved health in a strip-till system, looking at which soil properties should be monitored, actions strip-tillers can take to improve soil health and the methods that have the best bang for the buck.
The 5th annual National Strip-Tillage Conference will be held at the Marriott Coralville Hotel & Conference Center and feature 2 days of strip-till education through an array of thought-provoking general sessions, strategy-packed strip-till classrooms and highly collaborative strip-till roundtable discussions.
Registration is available for just $269, and attendees who register their farm and family members receive additional savings. For more information and to register for the conference, visit striptillconference.com.
Title sponsors making the learning and networking opportunities possible for strip-tillers include AgroLiquid, Copperhead Ag, Dawn Equipment Co., Environmental Tillage Systems, Ingersoll Tillage Group, Kuhn Krause, Montag Mfg., Schlagel Manufacturing, Thurston Mfg. (Blu-Jet), Topcon Agriculture, Vulcan Equipment and Yetter Mfg.