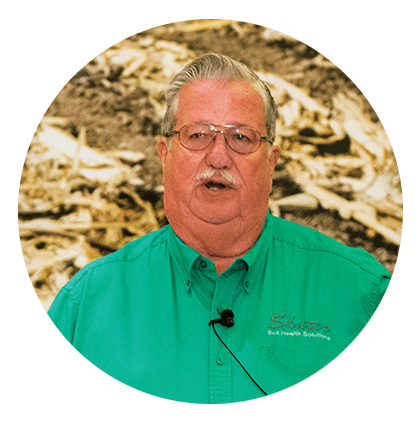 Mike Shuter
When it comes to weed control, strip-tillers tend to opt for a chemical application to minimize invasive species popping up in their corn and soybean fields.
But as they experiment with transitioning some of their 3,200-acre corn and soybean operation to organic practices, Frankton, Ind., farmer Mike Shuter and his sons, Brian and Patrick, are developing more environmental and economical options for weed control.
"We've transitioned to organic no-till and strip-till on about 250 acres for now, and that's one of the hardest ways to farm," says Shuter, who began strip-tilling in 2003. "Weed control is an essential part of that transition and we want to maintain our soil health, while also finding an innovative, affordable method for weed control."
In 2018, Shuter's developed a new, non-invasive tool for weed control to complement the farm's cover cropping practices and open the door for an easier organic transition. 
During a classroom session at the 2019 National Strip-Tillage Conference, Aug. 1-2 in Peoria, Ill., Shuter will detail the design of his new weed control machine, along with the benefits and challenges of transitioning into an organic strip-till system.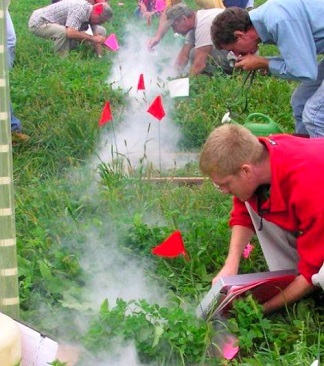 During a post-conference soil health workshop, "Seeing is Believing: A Visual Validation of Soil Health," conference attendees will join former USDA soil scientist and founder of Wetland and Soil Consulting Services, Frank Gibbs, in at a nearby farm for a unique and eye-opening demonstration of soil health. Gibbs will conduct his famous "smoking tile" experiment which provides a visual analysis of soil structure, quality and earthworm activity. This workshop costs an additional $99 to attend. Attendees may sign up online or by calling (866) 839-8455 or (262) 432-0388.
The 6th annual National Strip-Tillage Conference will be held at the Embassy Suites by Hilton East Peoria Riverfront Hotel & Conference Center and feature 2 days of strip-till education through an array of thought-provoking general sessions, strategy-packed strip-till classrooms and highly collaborative strip-till roundtable discussions.
A $25.00 Early Bird Registration discount is available through May 31, and attendees who register their farm and family members receive additional savings. For more information and to register for the conference, visit www.StripTillFarmer.com/NSTC.
Title sponsors making the learning and networking opportunities possible for strip-tillers include AgroLiquid, Copperhead Ag, Dawn Equipment Co., Environmental Tillage Systems, Ingersoll, Kuhn Krause, Montag Mfg., Orthman Mfg., Schlagel Mfg., Topcon Agriculture, Vulcan Equipment and Yetter Mfg. Co. All 12 companies will exhibit during the 2-day educational event.