The first-ever Strip-Till Innovator program debuted in 2019 to recognize individual growers in the U.S. and Canada who have made a significant contribution to the advancement of strip-till farming, regardless of the crop grown or brand of equipment, seed or crop protection products used. 
Our Strip-Till Farmer team is again looking to recognize those individuals who have excelled in taking the risk, thinking outside of box and promoting the advantages of strip-till. Celebrate those successes and shine a light on those farmers who are on the forefront of pushing the practice to new heights on their own operation, while also being ambassadors of the benefits and value of the system.
"I'm still a learner. Farming goes on, and I know now that there's so much I don't know, but I embrace the responsibility and encourage others to do the same to learn it, practice it, and make a difference," says 2019 Strip-Till Innovator David Legvold. 
The 2021 Strip-Till Innovator Awards, sponsored by Montag Manufacturing and Strip-Till Farmer, are open to individual growers in the U.S. and Canada who are actively strip-tilling. 
The deadline for nominations is Friday, March 26.
The Strip-Till Innovator program will be part of the 8th Annual National Strip-Tillage Conference, Aug. 5-6 in Omaha, Neb. The winner will receive complimentary conference registration and lodging for the duration of the conference, as well as a special token of appreciation to commemorate their achievements.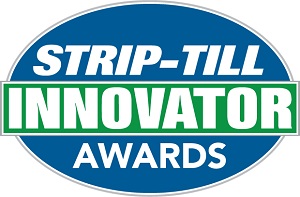 To ensure your deserving strip-till farmer is given the recognition they deserve, submit the online nomination form. 
View coverage of the 2019 program and Northfield, Minn., strip-tiller David Legvold and the 2020 program with recipients Megan and Eric Wallendal, from Grand Marsh, Wis.
Thank you to Montag Manufacturing for their continued support of conservation-tillage through their sponsorship of the Strip-Till Innovator program and of all 8 National Strip-Tillage Conferences.