With fertilizer prices at all-time highs, Meristem Crop Performance says it's time to FIGHT BACK with new products and practices that can make the most of the nutrients laying in the soil that you already bought and paid for. This is the season to try new biologicals that break down residue, release nutrients, ignite root growth and improve yields.
In this demo, farmers will learn:
How EXCAVATOR offers them four ways to win, that could easily tally up to $113/acre:

Breaking down residue faster will allow faster planting with fewer skips: $25/A.
More nutrients available early, 30-40lbs. N, 5-10lbs. P, 35-40lbs. K: $55/A.
Lighter residue means one less pass: $18/A.
Breaks down carbon and increases organic matter: $15/A.

How they can win by moving away from blanket all-field fertilizer applications to more strip-till and in-furrow starters. Field research with REVLINE HOPPER THROTTLE™ and the talc/graphite carrier system for biologicals is demonstrating a 6 to 8 bushel per acre yield bump.
How considering new biologicals can make the most of every pound of NPK you put down – and at a fraction of the cost. REVLINE ADVANCED™ contains REVLINE™ plant growth regulators and NUTRIFUEL™ with eight different microbes that boost plant health and nutrient availability.
WHY MERISTEM?
Meristem is bringing farmers high quality products while reducing waste in the channel and opening up a new pipeline for innovation. Helping growers get a better ROI is key to the Meristem mission. We want to help American farmers better compete in a global grain market and that means giving them a chance to keep more of every dollar they earn.
---
About the Speakers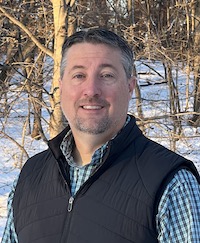 Peter Rousonelos is vice president of business development for Meristem Crop Performance, the fastest growing crop input company in America today. His mission is to provide more farmers with high quality products that help them improve their ROI. Peter grew up on a vegetable farm near Plainfield, Illinois and still manages a small grain farm today. A skilled agronomist and expert in nutrient management, he honed his skills during six years at AgXplore, launching products and proving the benefits of new offerings at the field level. Before that, Peter spent more than 10 years as a sales agronomist in ag retail.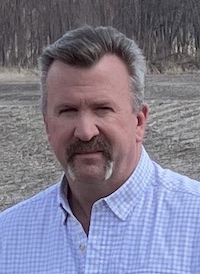 Chad Gripp is founder and CEO of Gripp Custom Farming, a family-owned and operated farm business near Sheffield, Illinois. The Gripp family farms more than 2,000 acres of their own and also serves all sizes of farmers with crop protection, crop nutrients, seed and custom farming work. As farmers themselves, the Gripp Team focuses on creating value for other farmers through efficiency, agronomic advice, high quality service and their own in-field testing of the products and practices they provide.