Mike Petersen is a former National Resources Conservation Service soil scientist and independent consultant with over 35 years of research experience specialized in successful strip-tillage practices. Petersen, who is based in Greeley, Colo., says this multi-faceted practice is a cornerstone of the Conservation Tillage movement.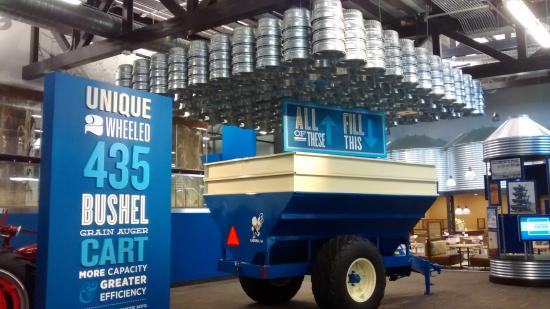 During a Keynote Session at the 2022 National Strip-Tillage Conference in Iowa City, "Learning from the Past to Move Strip-Till Forward," sponsored by Midwest Bio-Tech, Petersen will discuss his decades of research results and where it will continue to take us in the upcoming decades. 
With benefits including the precision-based placement of nutrients right in the pathway of growing crop's root system; savings of fuel, time, trips over the field and labor; the ability to boost root growth to obtain water and remnant nutrients deeper in the soil profile; and reduced soil erosion, the practices that were established in the 1970s are being pushed to greater degrees of success today. In this session, Petersen will provide a look back at the roots of strip-tillage as well as a peek into the future.
The 9th annual National Strip-Tillage Conference will be held at the Hyatt Regency Coralville Hotel & Conference Center from July 28-29. A focused 2-day program covers myriad topics for profitable results in strip-till farming, including equipment set-ups, cover crops, intercropping, economic analyses, soil testing/analysis, fertilizing methods and more.
Unique from other ag conferences is the mix of general sessions, classrooms and farmer-to farmer roundtables and facetime with suppliers - all designed for maximum networking and the practical transfer of experience and knowledge. The lineup includes:
General Sessions - covering an abundance of proven strip-tilling ideas and strategies. Among the national experts this year are Mike Petersen of Colorado, Jodi DeJong Hughes of Minnesota, John Kempf of Ohio, Chris Perkins of Indiana and David Bullock of Illinois.
Farmer-to-Farmer Roundtables - informal, moderated peer-to-peer discussions on specific strip-till topics. Attendees should come with 5 questions to get answered in this proven format for sharing what works and doesn't.
Classrooms - in-depth presentation-style sessions convey practical, actionable ideas from experienced strip-tillers on the most pressing needs.
Strip-Till Innovator of the Year - the 2022 recipient of the best-in-class program is announced and keys to their success as a benchmark-worthy strip-till operation.
Bonus Workshop at Kinze Manufacturing & Tour - in this first-ever offsite workshop, Kinze welcomes farmers for a behind-the-scenes look at one of the largest, privately held ag equipment manufacturers in North America. Following the plant tour and museum experience, a dynamic and intimate (48 attendees) luncheon workshop features renowned soil health specialist Jim Hoorman of Ohio.
Registration for the event is $399, and attendees who register their farm and family members receive $20 off in additional savings per attendee. For more information and to register for the conference, visit www.StripTillFarmer.com/NSTC.
Title sponsors making the learning and networking opportunities possible for strip-tillers include AgroLiquid, Martin-Till, Dawn Equipment Co., Environmental Tillage Systems, Kuhn Krause, Montag Mfg., Orthman Mfg., Schlagel Mfg., Vulcan Equipment, ESN by Nutrien, Agrisolutions, and Yetter Mfg. Co., The North Central Sustainable Agriculture Research and Education (SARE), Practical Farmers of Iowa and multi-store Case IH dealership J.J. Nichting are also providing support.