The recently launched Strip-Till Farmer email discussion group gives people in the strip-till community an easy way to connect with each other and exchange ideas with strip-tillers across the country. Click HERE to sign up and join the conversation.
We asked members of the group for photos of their strip-till rig. Here's a photo of Glen Hodnefield (Radcliffe, Iowa)'s 12-row Blu-Jet strip-till bar before he starting make fall strips in this field last November. He applies about 280 pounds of dry product per acre in the fall, along with 145 pounds of anhydrous ammonia. You can't see either in this picture, but the fertilizer tank is hooked up behind the bar, followed by an anhydrous tank.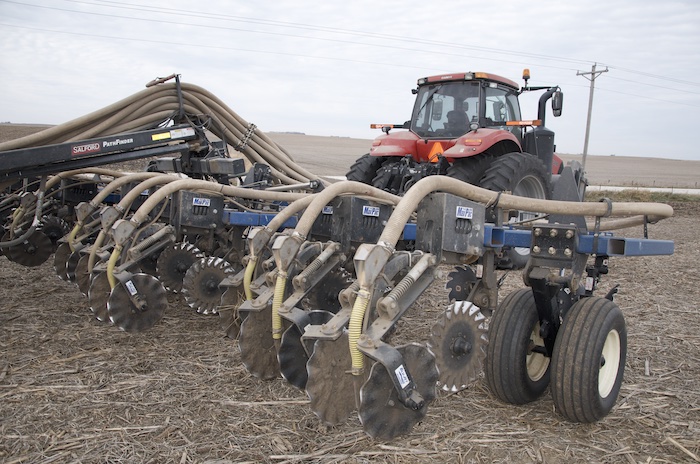 Northeast Missouri strip-tiller Garrett Gordy sent us a picture of his modified Schlagel rig with a Montag 6-ton cart.
"We can apply between 200 and 600 pounds of product," he says. "Our rig has been modified to mole knife. All strips are made in the spring directly in front of the planter.
"We modified from the ripper shank to reduce tillage and we are running our rig directly in front of the planter in the spring. The strip till rig is a pass in front of planter. Knife runs 6" deep. Fertilizer placed between 4-5" deep. We've run this system for 5 years with great results. We haven't had an issue with berm settling or air pockets; patience is key.  We're running a dry mix from Midwest BioAg."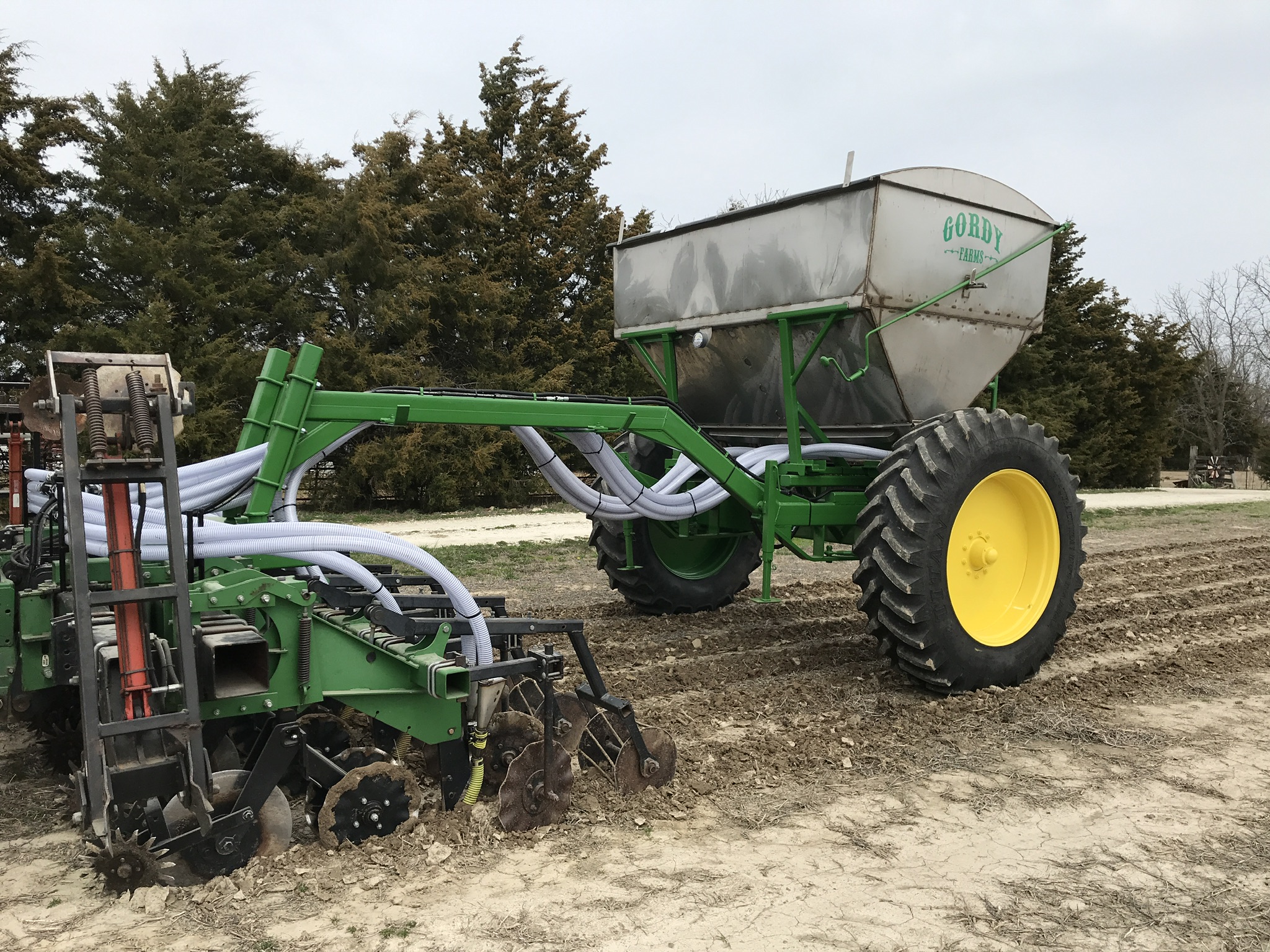 Click HERE to sign up for the free Strip-Till Farmer email discussion group, send us a photo of your rig and tell us about it!