Watch the editors of Strip-Till Farmer and Locus Agricultural Solutions (Locus AG) meet for a live online program demonstration webinar of Locus AG's CarbonNOW® carbon farming program.
Have you been excluded from other carbon programs because of regen ag practices? CarbonNOW is quickly becoming the preferred program in the carbon farming industry because it utilizes powerful biologicals – crop-specific soil microbes – that boost yields & ROI as an approved practice change; accepts new- and long-term regen ag farmers (including no/strip/minimal till, cover crops); guarantees upfront payments and no program fees; and offers performance bonuses that accrue over time for larger payouts. The program has paid out more than $2M to U.S. farmers in the past year.
Here's what will be covered:
The agronomic benefits of using Locus AG biologicals
Eligibility requirements for Locus AG's CarbonNOW program
The difference between acreage- and carbon-credit-based carbon farming programs
How CarbonNOW is able to maintain the highest acceptance rate in the industry for U.S. farmers
Farmers around the country are touting CarbonNOW as the first carbon farming program that actually works. Sign up now to learn more about CarbonNOW and determine if you are eligible.
Email Michaela Paukner at Strip-Till Farmer with any questions about the webinar.
---
About the Speaker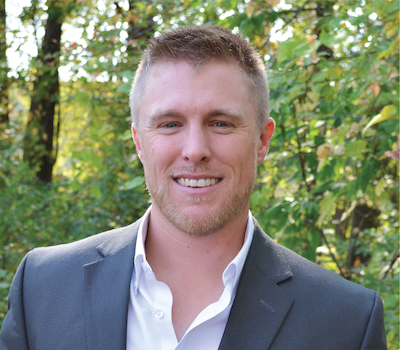 Now: Builds market growth plans and strategic partnerships within the row crop market.
Before: Dedicated to regenerative agriculture, and improving row crop grain production, quality, and nutrient density by researching and promoting the implementation of sustainable practices and technologies.