Strip-Till Farmer editors encounter a variety of articles, social media posts, podcasts and videos that offer a unique look at the grower's world from the lofty digital realm. Here is our favorite content from the past week from across the web:
---
Best of the Web This Week is brought to you by Copperhead Ag Products.
Made by farmers, for farmers.
---
Strip-Till Corn-Yield Record Breaker Shares Equipment Tips
Evansville, Ind., strip-tiller Ben Kron shattered the state's strip-till, irrigated corn-yield record in 2021 with nearly 391 bushels per acre. Kron shares tips on how to maximize your planter's performance in this article from DTN. "The planter is probably the most important part of raising high-yield corn," Kron says.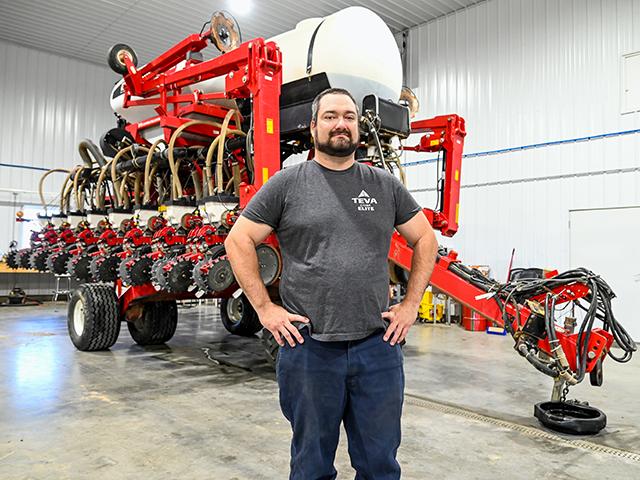 ---
Managing Residue Ahead of Soybeans with Strip-Till
Listen to this jam-packed episode of the Agronomists as the RealAgriculture agronomy team covers a bevy of soybean-related topics, including how strip-till hits the sweet spot of warming up the ground and keeping residue out of the row.
---
Orthman 1tRIPr Stars in Fall Strip-Tillage Montage
Salisbury Farms — The Christopher Nolan of Strip-Till videography — strikes again with this masterful montage of fall field tillage. The video showcases an 8-row Orthman 1tRIPr and a Case IH Magnum 305 applying anhydrous ammonia with a 13 knife Blu-Jet. On an unrelated note, Orthman also made headlines last week after being purchased by Unverferth Manufacturing.
---
Iowa Topsoil May Only Have 60 Years left
Iowa's prized topsoil may only have 60 years left if traditional tillage practices continue, experts tell WQAD News 8 in Iowa. Yet another reason to stop the tillage and save the soil!
---
Consider Economics of Adopting Strip-Till, Other Conservation Practices
Osage, Iowa, farmer Dean Sponheim took his first step into conservation practices in 1999 when he started strip-tilling. His decision wasn't based on environmental reasons — it was driven by ROI. In this article from AgWeb, Sponheim describes the economics and benefits of other conservation practices he's adopted since then.
---
Is there something you want to share in "This Week"? Send us an email.
---
Best of the Web This Week is brought to you by Copperhead Ag Products.
Made by farmers, for farmers.