Brookfield, Wis. — No-Till Farmer has announced the agenda and presentation lineup of the 26th annual National No-Tillage Conference, built around the theme of "Building Profitable No-Till Systems." View the full agenda now.
To be held at the historic Galt House Hotel in downtown Louisville, Ky., from January 9-12, the 2018 Conference will attract approximately 1,000 no-tillers, agronomists, ag engineers, crop consultants, ag company personnel and researchers, learning and sharing innovative ideas to maximize the profit and production of a no-till system. 
Discussing the theme of the 2018 event, No-Till Farmer publisher and executive editor Darrell Bruggink remarked that improving performance and profitability of no-tillage systems relies on knowledge sharing and networking, hallmarks of this educational event.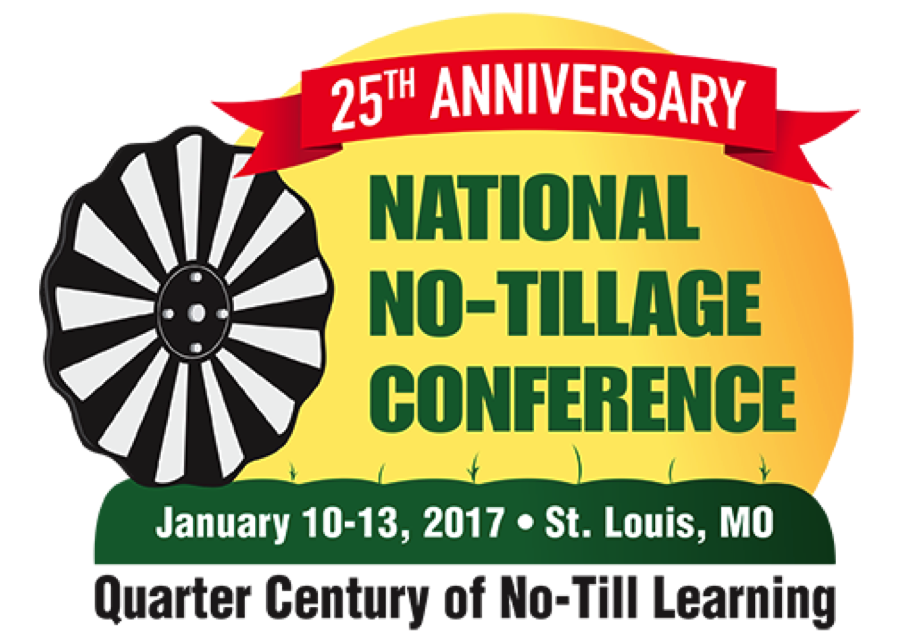 "The National No-Tillage Conference provides a highly collaborative environment in which farmers can trade both their successes and hard lessons learned," Bruggink says. "Without these opportunities for face-to-face learning and networking, farmers lose out on the ability to discover which no-till system practices are working for their peers and worth pursuing." 
Building on a quarter century of successful events, the 2018 conference returns with an additional set of 10 roundtable discussions and two workshop sessions. One workshop, led by no-till planter expert Bill Lehmkuhl, focuses on teaching those newer to no-till the fundamentals of equipment setup and operation.
Soil fertility expert Neil Kinsey will lead the second workshop, teaching strategies for increasing crop yields through improved fertility management. The ceremonial Harry Young Jr. Memorial Lecture Series returns with a presentation from world-renowned soil health expert Ray Archuleta.
Additional presentation topics include building ecological and economic integrity on farms; integrating cover crops into a no-till system; managing soil fertility and health for improved crop growth; options for managing manure in a no-till system; tips for getting the most from spraying and harvesting operations; fighting slugs and Western bean cutworms; and dealing with herbicide-resistant weeds. View the full 12-page program now.
Individual conference registration is $329 and only $302 for additional farm or family members. Registration includes three onsite meals, two hospitality events, several refreshment breaks, plus a special "No-Till Bonuses" package consisting of hundreds of pages of educational information. Registration can be completed online here.
Title sponsors of the 2018 Conference include Ag Leader Technology, Exapta Solutions, Montag Mfg, Equipment Technologies (Apache Sprayers), Case IH, Fennig Equipment, KB Seed Solutions, The Andersons Puregrade, Needham Ag Technologies, Nufarm, Syngenta, Titan International, Verdesian Life Sciences and Yetter Farm Equipment.