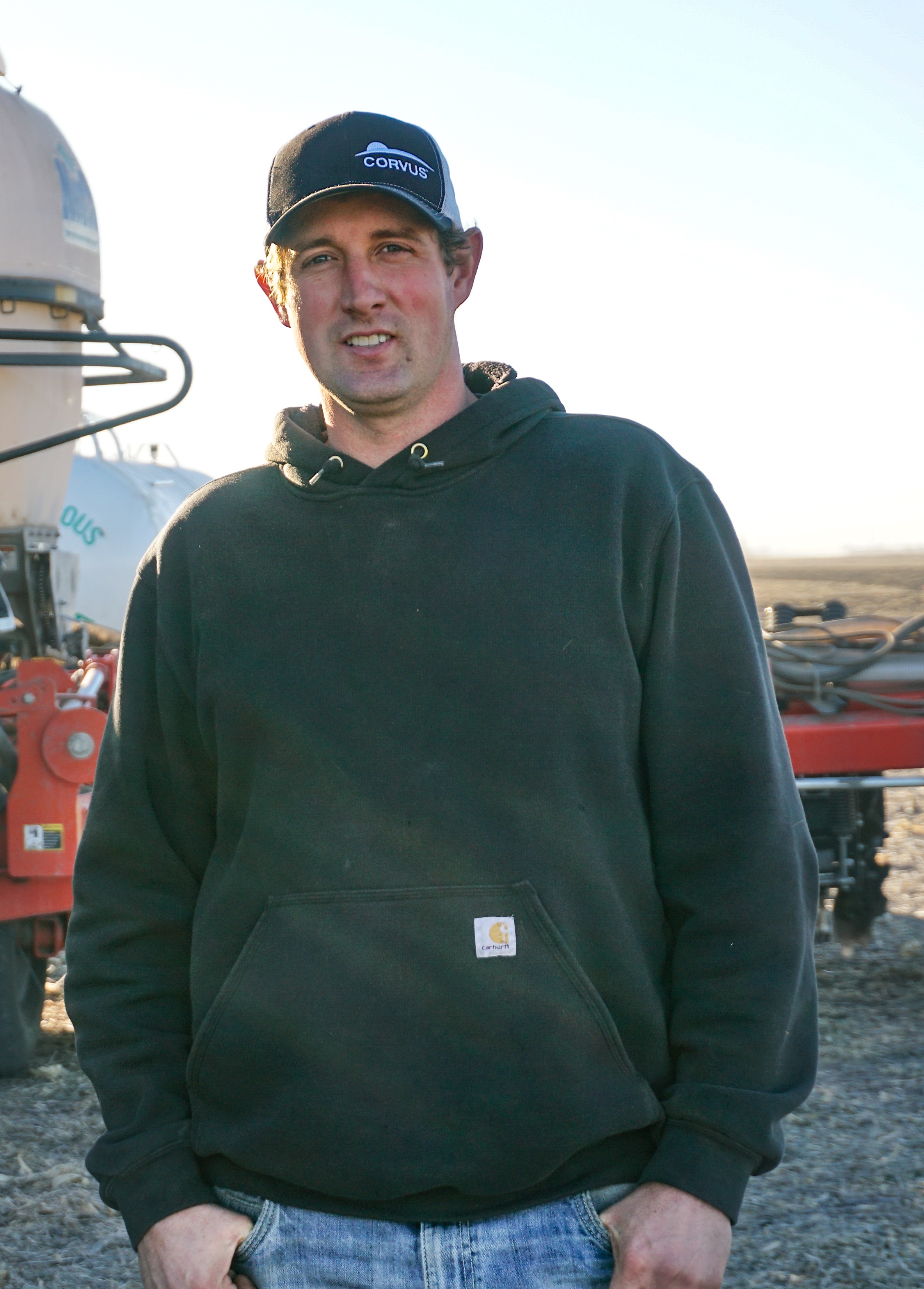 Chris Armstrong
North Bend, Neb. strip-tiller Chris Armstrong was just over the age of 30 when he made the switch to strip-till in 2014 and that same year, enrolled in a nutrient management program, investing $10 per acre in creating a database with a goal of more accurately applying fertilizer based on field-specific prescriptions.
While he admits it was somewhat of a gamble, it's one that contributed to an overall yield boost of 10 bushels per acre in corn and lowered his ratio of applied nitrogen to less than 1 pound per bushel across his 1,900-acre corn and soybean operation.
"We can determine how much N is needed for a particular soil type and climate. It's been a key component in our pursuit of input savings," Armstrong says. "It takes about 2.6 bushels per year to see a return on investment and even with cheap corn, I've made up far more than 2.6 bushels on average between the N and fertility savings."
During a classroom session at the 2018 National Strip-Tillage Conference, July 26-27 in Iowa City, Iowa, Armstrong will discuss how he's deployed data-driven tools to evolve his strip-till system, including return on investment and opportunities for improvement.
The 5th annual National Strip-Tillage Conference will be held at the Marriott Coralville Hotel & Conference Center and feature 2 days of strip-till education through an array of thought-provoking general sessions, strategy-packed strip-till classrooms and highly collaborative strip-till roundtable discussions.
Registration is available for just $269, and attendees who register their farm and family members receive additional savings. For more information and to register for the conference, visit striptillconference.com.
Title sponsors making the learning and networking opportunities possible for strip-tillers include AgroLiquid, Copperhead Ag, Dawn Equipment Co., Environmental Tillage Systems, Ingersoll Tillage Group, Kuhn Krause, Montag Mfg., Schlagel Manufacturing, Thurston Mfg. (Blu-Jet), Topcon Agriculture, Vulcan Equipment and Yetter Mfg.