Brookfield, Wis. — Lessiter Media and Strip-Till Farmer have announced the themes for 20 peer-to-peer strip-till roundtable discussions that will be held concurrently during two sessions at the 2018 National Strip-Tillage Conference, July 26-27 in Iowa City, Iowa.
The informal and interactive roundtables are designed to provide actionable strip-till ideas and answers to attendees' specific questions via an array of moderated yet informal discussions.
The first set of roundtable discussions will be held simultaneously during Thursday's program and focus on 10 themes critical to today's strip-till farmer:
Mixing it Up: What are the Best Cover Crop Combinations?
Better Advice for Strip-Tilling Soybeans
Smarter Spraying: Advice on Cutting Application Costs
Breaking Down Top Corn-On-Corn Residue Management Tips
Banding vs. Broadcast: Analyzing the Benefits & Barriers
Managing Moisture: How to Make Every Drop Count
A Strip-Tiller's Checklist for Machinery Maintenance
For Fall Strip-Tillers Only
Stretching Your Fertilizer Dollar with Split Applications
What is the Secret to Building the Ideal Berm?
A second set of 10 concurrent roundtable discussions will be held during a Thursday afternoon session, focusing on these topics: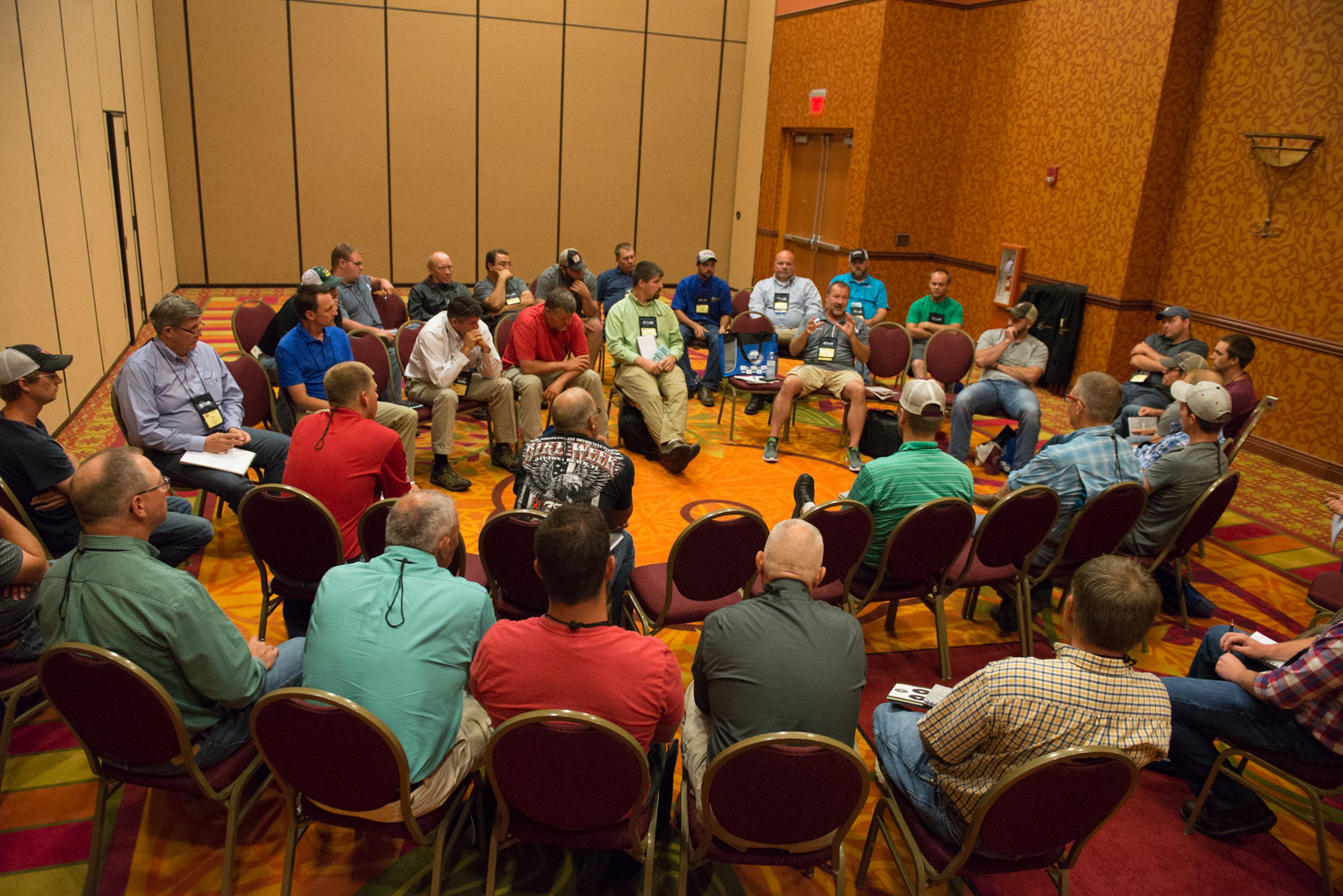 Applying Anhydrous: A Pro & Con Discussion
Smarter Seeding: Planter Tips, Tricks & Techniques
Strip-Tilling Beyond Corn & Soybeans
Troubleshooting Technology: Solving Precision Pain Points
For Spring Strip-Tillers Only
Help Me Solve Critical Weed, Insect & Disease Problems
Digging Into How to Increase Soil Organic Matter
Strip Refreshing: The How, When & Why
Managing Manure Application: Do's & Don'ts
What I Learned During My First Year Strip-Tilling
In addition to the roundtable discussions, the 2018 program will feature focused general sessions delivering an abundance of strip-tilling ideas and strategies, highly interactive strip-till classrooms providing practical, proven strategies in use by the industry's leading strip-tillers, agronomists and researchers and intense networking opportunities that allow attendees to expand their knowledge network and establish connections that will benefit their strip-till operations for years to come.
To learn more about the roundtable sessions and other sessions that will be featured during this 2-day networking and idea-sharing conference, visit StripTillConference.com.
A discounted registration rate of $244 is available through 5-30-18, offering a $25.00 discount off the full rate of $269. Registration can be made online or by calling (262) 432-0388 between 8:00 a.m. and 4:30 p.m., Monday-Friday.
The full lineup of Title and Partner Sponsors making the learning and networking opportunities possible for strip-tillers include AgroLiquid, Copperhead Ag, Dawn Equipment Co., Environmental Tillage Systems, Ingersoll Tillage Group, Kuhn Krause, Montag Mfg., Schlagel Manufacturing, Thurston Mfg. (Blu-Jet), Topcon Agriculture, Vulcan Equipment, Yetter Mfg., Titan Machinery, Youngblut Ag, Agrium Advanced Tech, Orthman Manufacturing, AGROdeviate, Klosterman Ag, TilTek Precision and Midwest BioTech.