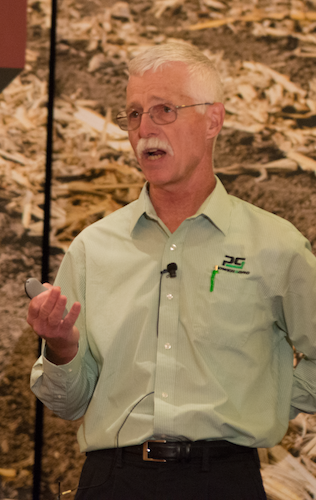 Mike Petersen
Strip-till is far and beyond simply the tools used to create an ideal seedbed within several inches of tilled soil. In fact, most of the answers to questions farmers might have about their strip-tilling efforts, lie right beneath the surface in the crop's root structure, according to expert soil scientist Mike Petersen.
Like many agronomists, he's a big proponent of digging and during a general session at the 2018 National Strip-Tillage Conference, July 26-27 in Iowa City, Iowa, Petersen will delve into what is happening to the physical condition of the soil and the crop(s) strip-tillers plant including how a strip-till systems approach can overcome soil resistance, sidewall smear, early porosity and moisture or dryness. He'll also explore how these factors effect the newly emerging seedling and the issues of emergence and root development.
An Interview with Mike Petersen


In a video interview posted to the National Strip-Tillage Conference website, Petersen discusses his presentation with Strip-Till Farmer associate editor James DeGraff.
"With strip-till, we change the thought process of common fertilization practices, broad-acre tillage and at times, no-till, as not being very effective or the most efficient method for placing nutrients in the root pathway," Petersen says. "We will seriously explore the soil science look of how the rich and vast bio-life in a conducive soil environment can encourage strong plant-root development to a better outcome."
Special Workshop: Getting to the Root of Your Strip-Till Soil Health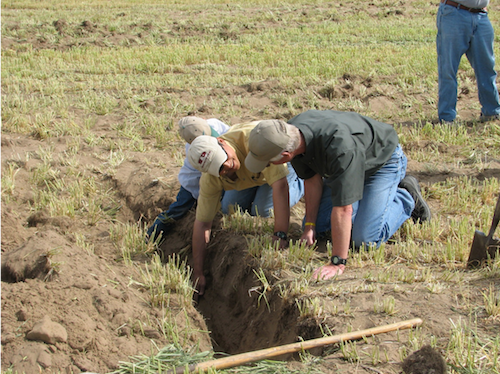 Expert soil scientist Mike Petersen dug his first soil pit 35 years ago. More than 1,500 digs later, he has determined that strip-till and accurate nutrient applications can achieve 300-bushel corn more efficiently and affordably than conventional tillage. Prepare to get your hands dirty during this special 3-hour workshop following the conclusion of the conference on Friday, July 27, where Petersen will take a select group into the field for in-depth analysis, tips and proven techniques for improving soil health and root structure.
This workshop is limited to 50 attendees and costs just $75 to attend. It is available only to paid registered attendees of the 2018 National Strip-Tillage Conference. For more information and to register for the conference and workshop, visit www.StripTillConference.com.
The 5th annual National Strip-Tillage Conference will be held at the Marriott Coralville Hotel & Conference Center and feature 2 days of strip-till education through an array of thought-provoking general sessions, strategy-packed strip-till classrooms and highly collaborative strip-till roundtable discussions.
Registration is just $269, and attendees who register their farm and family members receive additional savings. For more information and to register for the conference, visit www.StripTillConference.com.
Title sponsors making the learning and networking opportunities possible for strip-tillers include AgroLiquid, Copperhead Ag, Dawn Equipment Co., Environmental Tillage Systems, Ingersoll Tillage Group, Kuhn Krause, Montag Mfg., Schlagel Manufacturing, Thurston Mfg. (Blu-Jet), Topcon Agriculture, Vulcan Equipment and Yetter Mfg.